Too big to fail? WeWork receives $10bn bailout from SoftBank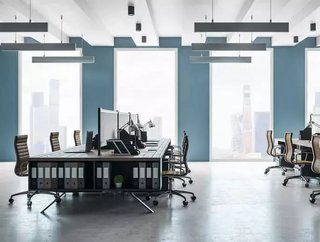 Yesterday, Japanese multinational SoftBank announced its intention to inject approximately another $10bn into troubled office-sharing startup WeWork. T...
Yesterday, Japanese multinational SoftBank announced its intention to inject approximately another $10bn into troubled office-sharing startup WeWork. 
The bailout is comprised of $5bn in new financing and the launch of a tender offer by SoftBank of up to $3bn (that's about $20 per share) for existing shareholders. Additionally, SoftBank will be accelerating an existing commitment to fund $1.5bn. This brings the company's total investment in WeWork to more than $19bn - that's slightly less than the gross domestic product of Afghanistan, by the way. 
At the beginning of the summer, WeWork was flying high (with a market valuation somewhere between the Democratic Republic of the Congo and the Ivory Coast, or 47 times higher than St Kitts and half the size of Kenya, if that helps you visualise it) and looked set to transform the global business landscape and its shareholders' bank balances in much the same way that Uber did. SoftBank's vision fund had done it again. 
The American startup filed for an initial public offering in August. But in the following months, scrutiny of its finances (and of its CEO and founder Adam Neuman, who was caught smoking weed on a private jet and generally not inspiring investor confidence with the sort of impish behaviour generally associated with UC Boulder frat bros and the cast of Entourage) prompted it to cut its valuation down from $47bn to $10bn, remove Neuman as CEO and delay its IPO indefinitely. 
This created a serious problem for WeWork's biggest investor. They had already pumped a whole Rwanda (about $10bn) into the nine year old startup, what could they do? 
SEE ALSO: 
Slightly more than a decade ago, when the largest financial institutions around the world failed cataclysmically, President George W Bush signed a $700bn bailout package to prevent the self-determined collapse of the nation's financial system. Similarly the UK Government approved $850bn to keep its own banks afloat. 
Are tech startups with billions upon billions of dollars of venture capital coursing through their tastefully minimalist halls and innovation hubs similarly too big to fail? 
Optimistically, SoftBank's double down strategy may simply reflect its supreme confidence in WeWork's potential to disrupt the office property industry in the same way that Uber and AirBnB changed the taxi and hotel games forever. 
As part of a joint statement released yesterday, Masayoshi Son, Chairman & CEO of SoftBank Group Corp, said: "SoftBank is a firm believer that the world is undergoing a massive transformation in the way people work. WeWork is at the forefront of this revolution. It is not unusual for the world's leading technology disruptors to experience growth challenges as the one WeWork just faced. Since the vision remains unchanged, SoftBank has decided to double down on the company by providing a significant capital infusion and operational support. We remain committed to WeWork, its employees, its member customers and landlords."
SoftBank is in it with WeWork for the long haul it seems, but the company isn't trying to extinguish a dumpster fire with the sheer weight of green paper, though. As part of the bailout, SoftBank is taking on ownership of about 80% of WeWork's stock, and has reportedly said yes to a deal which gives Adam Neuman a cool $1.7bn "consulting fee" to just, please, leave. 
Whether or not this means WeWork will shoot for an IPO again in 2020, or just continue on as is, remains to be seen, as does the fate of most of the startup's employees, whose jobs have been resting patiently on the chopping block for the past month. 
What this means for the future of other unprofitable tech firms valued slightly higher than your average medium-sized country is also up for debate. 
"SoftBank's new strategic investment in WeWork instills strong confidence among the Company's partners and employees and will help it to grow and succeed well into the future," said William Rudin, CEO & Co-Chairman, Rudin Management Company, and co-developer of Dock 72, WeWork's first ground-up development.