UK fines Facebook $70 million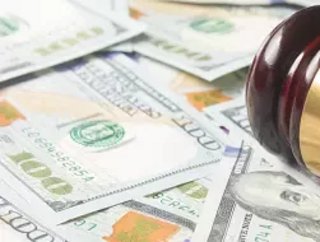 Facebook fined $70 million by UK competition regulator for breaching Giphy deal order
The UK's competition regulator has fined social media giant Facebook £50.5 million - approximately $70 million - for breaching an order imposed during its investigation into Facebook's purchase of GIF platform Giphy.
The Competition and Markets Authority (CMA) said Facebook had 'purposefully failed to comply with its order'. The regulator also said that the penalty imposed 'served as a warning that no company was above the law'. Just in the recent few weeks, Facebook's business practices have caused it to increasingly come under fire from regulators and other lawmakers. 
Competition compliance failures
Also according to the CMA, Facebook failed to provide complete updates about its compliance with requirements to continue to compete with Giphy and failed not to integrate Giphy's operations with its own while investigations were underway. It went on to say that despite numerous warnings, Facebook did not provide the necessary information. The regulator also says it believes its failure to comply was deliberate. 
However, Facebook responded by stating, "We strongly disagree with the CMA's unfair decision to punish Facebook for a best effort compliance approach, which the CMA itself ultimately approved.
"We will review the CMA's decision and consider our options."
Rebranding and renaming to 'metaverse business'
Earlier, the company was reported to be considering rebranding and changing its name, possibly as early as this week. The move was mooted ahead of its Facebook Connect conference which begins on October 28th.
This report came at the same time as Mark Zuckerberg plans to stress that his company is focusing on building the metaverse, which was also just announced.
Zuckerberg has increasingly spoken about the company becoming one that is increasingly seen as a "metaverse business". Earlier this week the social media giant announced plans to hire 10,000 people across the EU to help build this idea out.
This was according to reports in The Verge, which added that the name may have already been decided, but that it was still a closely-guarded secret, with not even the company's senior leadership all informed of what it could be.