UK tech sector investment hits £13.5 billion in 2021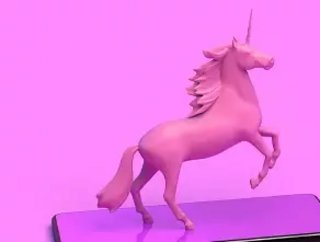 Tech sector hits record investment in first six months, tripling last year's
The sector is reportedly on course for a record year of investment, with £13.5 billion of venture capital coming into the country during the first six months of this year.  
According to the country's Digital Economy Council, along with Tech Nations, this figure is almost triple the amount made over the first six months of 2020. It is now more than France, Germany and Israel combined.
A handful of so-called 'mega' funding rounds have propelled some of the UK's brightest startups towards what is known as unicorn status. For example, virtual events platform Hopin raised more than £289 million from just a single round, cementing its status as what is being said is the fastest-growing European tech firm ever.
More than 1,400 UK tech companies have benefited from the £13.5 billion raised and the investment is more than double that achieved in the next biggest market, Germany, which has so far raised £6.2bn in 2021. 
Gerard Grech, the founding chief executive of Tech Nation commented: "The success of established companies like Darktrace and Depop show there is a clear pathway for UK tech companies to make an impact on a global scale. Here at Tech Nation we will continue to support entrepreneurs and startup founders as they grow their businesses from first investment cheque all the way to IPO."
'Mega' fundraising rounds
A handful of these mega fundraising rounds by leading UK tech companies have helped push the total VC raised into record territory. More than half of all rounds raised this year have been for $100m+.
Other notable ones, which are those over £72m, included neobank Revolut, which raised £577m at Series E; Cinch, the car sales platform, which raised £1bn and cybersecurity platform Snyk, which raised £289m at Series E. 
International outlook
As the UK gets ready to welcome the world's investors for London Tech Week, the figures will underline the UK's position as the leading centre of tech in Europe and the main challenger to Silicon Valley after China. 
However, some investors have raised concerns the government's Digital Markets Unit will make UK startups less attractive.