Unisys Financial Services interview: Is your SME up for the challenge?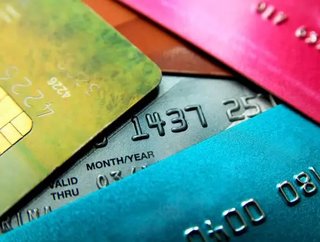 Challenger banks are challenging the status quo. Simon Healy, Industry Director for Unisys Financial Services EMEA, asks: Are SMEs willing to make the s...
Challenger banks are challenging the status quo.

Simon Healy, Industry Director for Unisys Financial Services EMEA, asks: Are SMEs willing to make the switch?
With stories breaking of banks suffering from technical glitches, leaving customers locked out of their accounts, and chief executives resigning due to the effect of IT meltdowns, it's a reminder that it isn't good enough in today's customer-centric world to expose customers to poor digital services. Despite these shortcomings, customers are still reluctant to switch bank accounts from established brands - which is increasingly becoming a problem with small to medium-sized enterprises (SMEs). In fact, recent research (from a Unisys study) has shown that 97.8% of SMEs expressed satisfaction with their existing provider, while 60% of SMEs have no plans to change banking provider in the next five years, citing trust as their main reason for choice. The research also highlighted the quality of today's digital offerings were not a driver for SMEs when choosing their provider. With recent banking technology blunders, challenger banks are able to prioritise robust digital services and new, innovative propositions could force a power shift in the banking industry.
During my time as co-founder at challenger bank Aldermore the SME savings market was materially under-served. We saw an opportunity to address this as SMEs believe what they're offered lags behind offerings to consumers. It was successful because the starting point was having a clear focus and target customer in mind, then making sure you richly understand and meet their needs. The limitation in the market for SMEs is that offerings are similar across providers with a one size fits all businesses approach. Given the diversity in the sector it's not appropriate. We typically offered a more bespoke approach focusing on one-man bands, consultants and contractors, rather than large organisations. SMEs are looking for a great return while making processes as simple as possible. We ended up with a proposition described as "great returns effortlessly" which became the guideline to how we operated at Aldermore. We delivered the UK's first end to end fully online account opening process for SMEs which took just 10 minutes rather than days or weeks - it was a huge enabler and key pillar of our offer.
Are SMEs settling for average?
The banking giants face the danger of losing SME customers to digital competition, especially amidst the constant flurry of IT issues; recent research discovered that 39% of SMEs regularly experience tech problems with accessing the banking services they require, and nearly 10% said it happens "every time" they try to access these services. As technology continues to advance at a rapid rate, it cannot be acceptable for customers to consider as normal that they experience an issue every time they use a banking service. It begs the question, should SMEs be considering a service they love that also better addresses their needs, rather than simply accepting the familiar?  
SEE ALSO:
Are SMEs prepared to switch?
1 in 6 SMEs stated that they would be willing to switch accounts in the next twelve months. Even more staggering is that almost half (47%) stated if they did switch, they would move to a challenger bank, digital bank, or non-banking brand. So where are the big banks getting it wrong? The main incentive for a switch would be if providers could better meet their needs. As it stands, 20% of SMEs cited trust in the brand as the number one reason for the choice of their current bank, but only 10% and 6% chose digital services and innovation respectively. This highlights how the digital propositions are becoming a necessity to modern businesses, and something that financial institutions that need to take advantage of to encourage switching and further competition in the market.
Technology is key to unlocking the SME customer base
While human interaction remains important to some, SMEs are increasingly favouring a technology and data-led approach to banking that removes in-branch interactions. Over half (52.1%) of respondents would value an app that gave them access to all their banking facilities in one place, and more than a third (37%) are comfortable with having little to no human interaction with their business banking interactions.
Not innovating purely for innovation's sake is key - it should be about finding ways you can use technology to find the sweet spot and add real value to your bottom line while delighting customers. At Aldermore we did a number of things built on talking to our customers and understanding how they were using things and what they needed. We then developed a number of innovative new services and solutions. These included a customised fixed-rate account which was born of the recognition that, in the context of savings, SMEs were cyclical. They would save money for tax and pay it off every so often… Our product replaced the need for a fixed-rate account over one year so whenever a customer needed money back we'd return it to them on a specific date with a set rate for that time. This allowed customers to maximise their return – it enriched customer experience, and met a need that wasn't previously addressed while increasing our product penetration. Using APIs we developed functionality which, together with a third-party data provider, allowed you to find out the rate being paid on your bank account more easily from Aldermore than your own provider. The widgets let you check your rate and see how much more you could earn from Aldermore. It drove customer engagement and allowed us to improve conversion on the back of it. We used technology and available solutions in a meaningful way.
SEE ALSO:
We're already seeing innovations from high street banks such as Metro who are offering in-app services that allow the blocking of lost cards, which previously required a lengthy phone call, or same-day account opening, which eliminates the amount of paperwork that would usually ensue. These tailored digital offerings are typical benefits of Open Banking, and SMEs were found to be 3.6 times more likely to switch to if they understood it. There is some way to go before the full comprehension is there but Open Banking remains a significant force and the sentiment towards it is overwhelmingly positive.
What does the future hold?
Research shows there's a big take up by SMEs in online, digital and mobile solutions - much higher than it is for consumers. It's born of the greater efficiency that brings and the additional value it has to business owners. One of their core needs is in terms of managing processes and cash flow. It's hard for SMEs, experts in what they do, to suddenly become experts in the financial implications of tax and accountancy while running a business so they often end up with a network of disparate solutions. I learned with Aldermore that integrated solutions delivered through mobile will add value to SMEs and help them understand and manage their business. Number one is joining accounting, invoicing and banking so when invoices come in the system books them into your savings account and accountancy package recognising you need to save a contribution towards tax - that kind of functionality is incredibly valuable. The other key area lies in providing analysis, insight, forecasting and nudges as to how best to manage cashflow scenarios from a base level aggregated view of your business finances. It comes to life when you start adding guidance and ways to help business owners make better decisions for financial efficiency. 
While we cannot deny the dominance of established financial institutions in the market, the disruptive presence that challenger banks are already making in the industry shouldn't be overlooked. While SMEs may be somewhat comfortable now, the reasons to switch accounts to non-traditional banking partners are becoming ever more enticing and compelling. Coupled with the growing recognition amongst SMEs that they should be embracing a financial service that facilitates the innovative new propositions that they're ultimately looking for, the momentum that challenger banks now have won't be slowing down soon.