US states target Google's app store in antitrust suit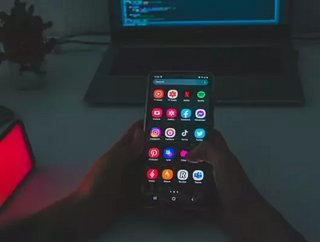 Dozens of states take aim at Google in escalating legal offensive on Big Tech as lawsuit targets Play store
Thirty-six states, as well as the District of Columbia have filed a lawsuit targeting Google's Play store, where consumers download apps designed for the Android software which powers most of the world's smartphones. The complaint was filed late Wednesday in a California federal court and represents the fourth major antitrust legal action against the tech giant by government agencies in the US since October.
Too much dependence on big tech players
The new lawsuit has been filed against multiple proposed laws in Congress which are designed to either break up, or at least try to undermine the amount of power Google has amassed, along with other big tech companies, Apple, Facebook and Amazon. All of them have built trillion-dollar empires on their services, which more and more people have become increasingly dependent on.
An epic battle
The latest legal moves are similar to allegations mobile game maker Epic Games filed against Google and Apple last August. The game company runs a separate app store exclusively for iPhones. The multiple states' lawsuit focuses primarily on the control that Google has on its app store in order to collect the up to 30% commission on its digital transactions within its apps which are installed on smartphones that run on Android. Android devices represent more than 80% of the global smartphone market. The outcome of the Epic case against Apple is expected later this summer. Its legal action against Google is currently awaiting trial.
Google's commissions are similar to Apple's but it does allow consumers to download apps from other sources than its Play store. Apple only permits those from its own store. However, the latest lawsuit says Google's claims that its Android software is open-source and allows more choice is a sham. It also claims Google has employed various tactics to ensure it distributes more than 90% of the apps on Android and is therefore an illegal monopoly. It has been described by lawyers filing the case as a 'menace to the marketplace' and harms small businesses, as well as consumers.
However, fighting big tech is not easy as they have the budgets and potentially the law on their side. This is because Facebook has just won an antitrust case against the Federal Trade Commission and other states on the grounds that they hadn't submitted enough evidence to back their monopoly allegations.