Vault Systems and Agile Digital partner to harness blockchain in Australian healthcare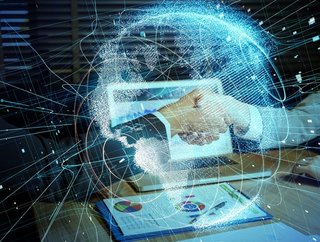 Partnering with The Australian Department of Health, cloud provider Vault Systems and Canberra-based Agile Digital will...
Partnering with The Australian Department of Health, cloud provider Vault Systems and Canberra-based Agile Digital will look at ways to harness blockchain to take medical research to the next level, ZDNET has reported.
Working on a new proof of concept (PoC), the trio will revolutionise the way in which healthcare data is stored, accessed and shared, and support researchers to find cures to chronic, long-term diseases, all whilst boosting security and transparency.
Vault Systems, who received certification from the Australian Signals Directorate (ASD) last year, will host the data, whilst Agile Digital will provide distributed ledger technology to support its long-term vision through cloud technology.
"Data security is an important right that all Australians deserve, especially when it comes to their own medical records," explained Vault founder and CEO Rupert Taylor-Price.
"By capitalising on blockchain technology and ASD certified protected cloud, the Australian Government will possess the capabilities to analyse sensitive data for breakthrough research, while still complying with the Australian Government's privacy and security standards."
See also
"Given we've now got the ability to securely store data within Vault Cloud ... we could leave the data in place, expose the metadata -- that the department can offer for research -- expose that metadata out, and provide a laboratory or a data science toolkit to the internet, so researchers can see it," observed Agile Digital Executive Director, David Elliot.
"If a researcher submits an experiment against that data, we take that query, through a data diode, down deep into the Vault datacentre, execute the query ... pull back that answer to that query, for the researcher, but not ever expose the data itself.
"It's a Venn diagram of secure cloud and blockchain to really make health research really power up in Australia."
Liaising with the Digital Transformation Agency regarding the next steps for blockchain in healthcare, Vault Systems has sought to launch a new training programme to support IT professionals surrounding the growth of cloud technology.
The Vault Academy will work to upskill up to 3,000 professionals per year and enable the digital transformation of the healthcare sector.
"There is no doubt that the move towards digital transformation will only be successful if the Australian IT workforce has the necessary skills and experiences to support a seamless move to the cloud," noted Taylor Price.