Want better customer acquisition rates? Take down the fences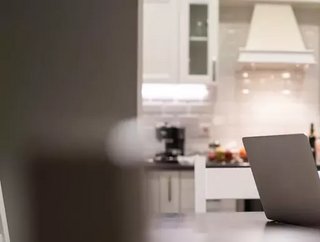 Making engagement with your website frictionless is key to stopping customers from disengaging, says Kieron Dalton from Prove...
Customer acquisition strategies are integral to the success of any organisation. Put simply, if the acquisition journey is not in a good place, the company will always be behind. In the past five years the cost of acquiring a new customer has increased by over 50 percent, a huge growth from previous years. In the age of the internet and t he mobile phone, businesses have to be smarter than ever before to get new customers on board.
Customers now expect a pleasant, frictionless experience every time they enter a new site, which is why it is no surprise that the average user leaves a webpage within 10-20 seconds. This expectation means that organisations must ensure that providing a consistent, intuitive user experience is front of mind at all times. But this isn't always the case. So, what steps do organisations need to take to improve the customer acquisition journey?
Create a seamless experience from the get-go
In a modern commercial environment where every organisation has competitors, it is all about standing out. While a strong brand and effective advertising strategy will always be key, one of the best ways to achieve this is to create a sense of attachment with the customer, as you would do in-store. This means creating a simple, secure and reliable offering. 
Filling out endless online forms that take hours to complete – such as when opening a bank account or signing up for mobile banking – create friction and can lead to boredom or disillusionment. Instead, a user should be able to make a transaction or open an account with as minimal disruption as possible, while being reassured that their information is safe and secure.  
This is why making the onboarding process slicker is so important. There are many ways this can be done, but one key method is by gaining a more comprehensive understanding of customer behaviour through data, and using this to help verify customers and simplify their experience as a result. For example, leveraging the insights attached to a person's mobile phone number offers a wealth of information on what makes a customer tick, meaning you can then use this to make onboarding easier for them.
Making better use of this data enables techniques such as auto-form pre-fill. This method automatically pre-fills online application forms with verified information from trustworthy and reliable sources. This provides the customer with a simple and frictionless way of onboarding, helping to gain their trust while guarding against fraud.  
Honesty and openness
In recent years there has been a wave of controversy around data and data usage, with many companies exposed for using data for the wrong reasons. As a result, people have become more conscious about how they share their data and what it will be used for.
It's important that companies confront this issue head-on. As a commercially-minded business, it is inevitable that you will hold data on your customers and will leverage this to help drive acquisition – as we discussed above with the auto-form pre-fill idea.
The best way to gain the full trust of consumers is to be as transparent and honest as possible about how you manage data. Consumers are more likely to trust an organisation that sets out clearly how they will use the data and what for, with the option for customers to opt out of any data usage techniques if they choose to.
Security is also a key factor for consumers when deliberating over the handling of their data. Traditional verification techniques like one-time passcodes (OTPs) have been historically secure, but modern fraudsters have developed effective ways of bypassing this method in recent years, such as through SIM swap scams. Other methods, like biometrics, can also be bypassed with the right methods. By considering other methods – such as embracing data intelligence more readily – customer fears about security can be allayed. There's also an element of friction to older security methods, which is something that should be reduced where possible. 
Keep the customer engaged
Making the right first impression is imperative for any business, as it shows a commitment to starting a successful, lengthy customer relationship. This emphasis on consistency and thoroughness should then be maintained throughout the journey once the onboarding process is complete. This means reducing friction for the customer at every possible avenue, while ensuring the highest standards of security and data privacy are upheld. By making use of the whole gamut of technologies while always communicating openly and honestly with customers, businesses will be in the best possible position to make the onboarding process a long-term success.