Wearable tech to become mainstream in manufacturing facilities by 2022, says Zebra survey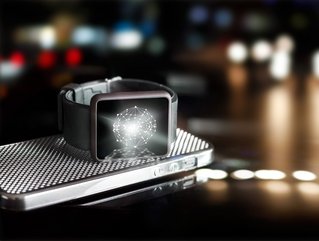 Zebra Technologies Corporation, market leader in mobile computers, scanners, and barcode printers enha...
Zebra Technologies Corporation, market leader in mobile computers, scanners, and barcode printers enhanced with software and services to enable real-time enterprise visibility solutions, has revealed the results of its 2017 Manufacturing Vision Study. The study reveals results research into trends shaping industrial manufacturing, and this year, the stand-out trends are the adoption of IIoT and wearables. Half of manufacturers will adopt wearable tech by 2022, but half also say that the complexity of this technology is a barrier to achieving a fully-connected factory.
"The shift from pen and paper to fully-connected factories could make the manufacturing industry in the UK unrecognisable in just five years' time," said Ralf Schulze, EMEA Lead for Manufacturing at Zebra, said. "Based on the results of our Manufacturing Vision Study we can expect to see wearable display technology to become mainstream by 2022 given the significant uplift in investment expected in this and other technology areas.
"I also predict we will see more capable robotics working alongside humans on plant floors in the future, and more 'always on' sensors will provide visibility throughout operations. Building a connected plant floor has become a necessity to ensuring high-quality products, and with rising customer demands for product variety, transforming operations is no longer something that any manufacturer can ignore to stay competitive."
Key survey findings:
Manufacturers will continue to adopt Industry 4.0 and the smart factory. Workers will use a combination of radio frequency identification (RFID), wearables, automated systems and other emerging technologies to monitor the physical processes of the plant and enable companies to make decentralized decisions. By 2022, 64% of manufacturers expect to be fully connected compared to just 43% today.
One-half of manufacturers plan to adopt wearable technologies by 2022. And 55% of current wearable users expect to expand their level of usage in the next five years.
Manual processes are expected to dramatically decline. Today, 62% use pen and paper to track vital manufacturing steps; this is expected to drop to one in five by 2022. The use of pen and paper to track work in progress (WIP) is highly inefficient and susceptible to error.
Executives across all regions cited achieving quality assurance as their top priority over the next five years. Forward-looking manufacturers are embracing a quality-minded philosophy to drive growth, throughput and profitability. By 2022, only 34% expect to rate this as a top concern – signalling that improvements made by both suppliers and manufacturers will ultimately improve the quality of finished goods.
Manufacturers stated investments in visibility will support growth across their operation. 63% cited tracking as a core focus with a blend of technology (i.e. barcode scanning, RFID and real-time location systems [RTLS]) expected to be deployed to achieve the desired visibility.
Fifty-one percent of companies are planning to expand the use of voice technology in the next five years.  The most dramatic growth for voice technology will be in the largest companies (>$1 Billion) with a reported use growing to 55% by 2022.
REGIONAL FINDINGS
On-demand, cloud, and Software as a Service (SaaS) solutions for Manufacturing Execution Systems (MES) are expected to grow rapidly with 58% of North American respondents expecting to use these services in 2022.
By 2022, 54% of surveyed European manufacturers plan to use RTLS to collect critical data about assets including location, stage and condition. 
More than one-half (51%) of surveyed Latin American manufacturers and 48% of Asia-Pacific manufacturers plan to use RFID to optimize production WIP by 2022.
Almost six-in-ten (58%) Latin American manufacturing executives cite improving quality assurance as their top priority over the next five years.
Companies are focusing less on keeping materials on-hand and depending more on suppliers to provide goods on-demand. In five years, Just in Time (JIT) shipments will have the highest use in Latin America (42%) and Asia Pacific (40%).
Jeff Schmitz, Senior Vice President and Chief Marketing Officer at Zebra, added: "Manufacturers are entering a new era in which producing high-quality products is paramount to retaining and acquiring customers as well as capturing significant cost savings that impact the bottom line.  The results of Zebra's 2017 Manufacturing Vision Study prove that IIoT has crossed the chasm, and savvy manufacturers are investing aggressively in technologies that will create a smarter, more connected plant floor to achieve greater operational visibility and enhance quality."