Weeding your digital garden for outstanding software UX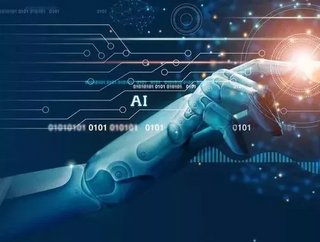 Lockdown has meant we're spending more time in our gardens and in the digital realm. Dave Anderson looks at how to keep the digital weeds at bay...
Over the past few months, it's safe to say many of us have spent a lot more time in our gardens. Being face-to-face with rose bushes, lawns, and trees every day has encouraged us to spend more time cultivating and pruning our gardens to keep them looking tidy. Another of our behaviour changes during and post-lockdown is engaging more than ever before with digital services – from socialising online, click-and-collect groceries and order-at-table service in pubs. Just as we want our gardens to look their best when we're spending more time there, we've also begun to expect more from our digital shopping, working and socialising experiences.
The difficulty for organisations trying to provide the perfect digital experience for customers and employees is that, as with a garden, there are always going to be 'weeds' that need removing to keep it pristine and avoid performance problems creeping in. Take, for example, cloud complexity. or web application transaction now crosses 37 different technology systems or components, and the dynamic nature of cloud-native architectures like microservices and containers also means that things change very quickly. As a result, the cloud environment resembles a big garden with lots of plants in it, which can fast become overgrown by redundant infrastructure, excess workloads and performance issues if not carefully tended to by organisations. It's almost impossible to completely stop performance problems from arising, so the goal of IT teams is to stop them before they ever affect the user experience.
Identify the 'root' of the problem that needs weeding
The modern cloud environment provides flexibility and scalability benefits that enable organisations to focus on developing new services, creating business value, and keeping customers happy. In fact, have said that successful cloud initiatives have led to improved customer experience. But while the cloud brings huge advantages, the modern development models it enables significantly increase speed and scale within digital ecosystems, which brings a lot of complexity.
With containerisation, for example, new infrastructure is spinning up every few seconds in many cases, making it difficult to keep on top of and prevent the 'garden' being overrun. Database queries, JavaScript errors and service requests can all contribute to millisecond slowdowns that, when scaled, can cause front-end performance slowdowns. IT teams can end up digging around dashboards and cloud ecosystem data trying to understand the root cause of performance issues. Not only does this drain time and resource, it also affects the user experience, as IT teams are busy weeding out problems from the digital garden, with less time to develop new functionality.
What IT teams need amid all this complexity are precise answers on issues that need 'pruning'. Organisations can harness AI-assistance to help them here, pinpointing the root cause so teams can continuously optimise services and respond to problems before they affect the user experience. This way, armed with actionable insights, a fix can be deployed instantly, as teams do not have to spend time hunting around for the one 'weed' that is impacting user-experiences and degrading the performance of the entire IT ecosystem.
Offering re-leaf for IT teams
Once IT teams have found the cause of the problem, the next stage is 'pruning' or solving it. However, manual pruning can become a huge time drain – frustrating given the task is often relatively straightforward and repetitive, and there is no shortage of 'weeds', making it harder to prioritise the smaller ones. As such, IT departments need to start looking at where automation can help speed up this process. Organisations can create a culture of optimisation by automating continuous delivery and operational processes. For example, putting in place automated runbooks for spinning up cloud capacity if certain usage patterns occur or for decommissioning redundant cloud instances. This will free up valuable time for teams to spend on digital transformation projects and the delivery of new functionality for the business.
As close to perfection as possible
Providing a digital experience is like tending to a garden – there's always room to grow and improve. Organisations now face more pressure than ever to deliver new digital services quicker, meaning weeding out problems that slow them down is crucial. By harnessing AI-assistance and automation, IT teams can build a new, more efficient approach to operations based on a culture of continuous optimisation. This will ensure IT teams don't spend precious time 'keeping the lights on' and can instead focus their energy where it's needed most – delivering innovation to provide a digital garden that employees and customers enjoy spending time in, and that competitors strive to plant for themselves.