What do we know about Samsung's semiconductor expansion?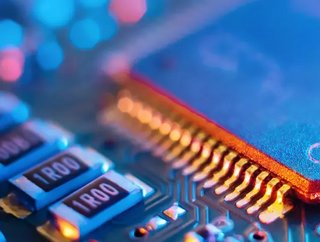 As the semiconductor shortage continues, technology firms like Samsung are looking to develop manufacturing facilities in the US
The South Korean electronics giant, Samsung has spoken about its plans to build a semiconductor manufacturing plant in Austin Texas, but why does the company want to invest US$17bn in US-based production? 
The US requires technology diversification
Since the 1990s, America's share of the global semiconductor market has fallen from 37% to around 12% at present. With such a high demand for the chips in the US, Biden's administration is pushing for Congress to allow a US$52bn CHIPS Act to increase the number of localised research and manufacturing operations. 
Following the global shortage of semiconductor chips, halted by restrictions during the coronavirus pandemic, Samsung is looking to expand manufacturing capabilities for the high-demand technology. Building the plant in texas will allow Samsung to meet the desires of the state as it attempts to localise more components for the production of vehicles and digital devices. 
Why does the US want to localise semiconductor manufacturing? 
As the US sources its semiconductors from Taiwan, the country sees this as a threat to its national security. With China holding claim to Taiwan as its own territory, this poses potential geopolitical risks. As a result of these risks, businesses are looking at ways in which they can ensure minimal disruption to the chip supply chain in the future. 
Other technology firms have similar ideas 
Other technology firms have expressed their interests in US expansion. Micron Technology, which is already based in Boise, Idaho, has a planned investment of US$150bn in the production of memory chips over the next 10 years, with the potential for operations to be situated in the country. 
Another developer, Intel has announced expansion plans that will require US$20bn for two new manufacturing facilities in Arizona, where Taiwan Semiconductor Manufacturing Co. (TSMC) is already constructing a facility. 
For more technology insights, check out the latest issue of Technology Magazine.