What Will Happen At Apple's WWDC Event?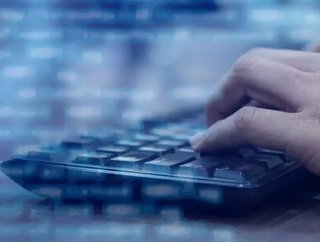 We take a look at what is going to happen at Apple's virtual WWDC event, and what it will mean for software developers...
Apple's iconic WWDC event is going to be hosted virtually due to the coronavirus pandemic and is scheduled to begin at 6 pm UK time when Apple is expected to announce a large range of software updates, which will include the new version of the iPhone operating system, iOS 14 - which rumours suggest might be renamed iPhone OS.
Health is at the front of everyone's minds so not only is the event being hosted online for the sake of public health, but Apple is also rumoured to be trying out a helpful hand wash monitoring function on the Apple Watch to encourage hand washing and limit the spread of the coronavirus.
One of the biggest changes the company is anticipated to announce will bring its Mac laptops in line with its iPads and iPhones in using processors based on Apple's own designs, rather than Intel's. The change is not expected to hit Apple's Macs immediately as it will take developers a bit of time to adapt their apps to get to grips with the new architecture. Also being rumoured to be among the announcements at WWDC is a new iMac computer in addition to the possible announcement of over-the-ear AirPods and a new AppleTV.
However, mostly Apple's hardware product announcements come in September when Apple usually announces the latest models of its iPhone and other gadgets and devices. The technology giant will be streaming the event on YouTube and viewers will be able to follow along with a Sky News live blog, keeping track of the big announcements and how they shape up against the competition.
Apple might also debut its new AR app, Gobi, that will be able to scan colourful new special QR codes from the company. In addition, the company will add new features in the "Find My" app to include sound and vibration cues to help you locate your device. For iPadOS, Apple is expected to bring cursor support smart keyboard attachments along with compatibility for gesture control.
In addition to the handwashing feature for the Apple Watch, one of the most anticipated features Apple could launch today is blood oxygen tracking. Also, Apple might also bring sleep tracking to the Apple Watch. This might persuade people to purchase the Apple Watch over its competitors such as FitBit and Garmin.
How to watch:
Tickets for the event are normally $1,599 per ticket, but it is free to stream this year. You can tune in on YouTube here. In addition, the event will be streaming from some of the usual sources, including Apple.com, the Apple Developer App, and the Apple TV app. If you use a Windows PC, Apple's video player officially supports Microsoft's Edge browser. Will you be tuning in?