Who is Andy Jassy, soon to replace Jeff Bezos as Amazon CEO?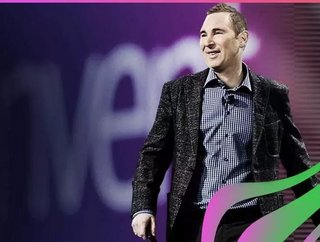 The 52-year-old Jassy is a long-term veteran of the company, having co-founded Amazon Web Services (AWS) in 2003...
Founder and CEO Jeff Bezos has announced he is to step down as Amazon CEO starting in Q3 2021.
Moving into the role of Executive Chair, he is to be replaced by , the current CEO of Amazon's hugely successful cloud business, Amazon Web Services (AWS).
The inside hire
The 52-year-old Jassy is a long-term veteran of the company, having joined the company in 1997, fresh off an MBA at Harvard. In 2003, he was one of the founders of AWS, rising to the role of CEO in 2016. He has overseen the business as it has become increasingly crucial to the company. In its latest results, for instance, Amazon reported that AWS accounted for 10% of sales and a whopping 52% of profits.
Bezos is quite famous for his strong opinions on management, including a "" for meeting size. Jassy's perspective is less well known, but in an , he said: "If you want to invent and you want people to take chances and work on new initiatives, you have to be able to tolerate failure. None of us like failure at Amazon. But if you don't allow people to take chances and have an opportunity if it doesn't work out to be able to move on to something great, it's a self-fulfilling prophecy: none of the good people work on the new things because it will be too risky."
Bye bye Bezos?
The announcement came alongside Amazon's , with Bezos noting the inventiveness of the company as being a good opportunity to step down: "If you do it right, a few years after a surprising invention, the new thing has become normal. People yawn. That yawn is the greatest compliment an inventor can receive. When you look at our financial results, what you're actually seeing are the long-run cumulative results of invention. Right now I see Amazon at its most inventive ever, making it an optimal time for this transition."
The move will see Bezos less involved in the day-to-day running of the company, as he turns his attention to his other projects, including space company Blue Origin. Bezos' affection for that business is well known, having previously as "the most important work" that he's doing.
(Image: Amazon)