Why ServiceNow is buying data management startup Sweagle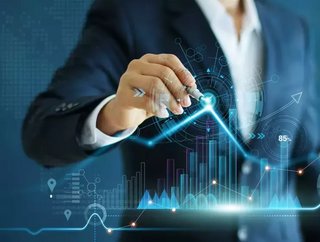 Santa Clara, California-based cloud company ServiceNow offers digital workflow software to enterprise...
Santa Clara, California-based cloud company ServiceNow offers digital workflow software to enterprise.
The company recently announced it was to acquire Belgium's Sweagle, a data management company. The company organises its offering into three parts - managing configuration data produced by applications and environments into models, securing that data and finally validating it. Creating a 'single source of truth', the offering is aimed at simplifying configuration data and thus making inconsistencies far easier to spot.
ServiceNow's rationale for acquiring the company included the suggestion that it would extend ServiceNow's DevOps capabilities, with new features for customers such as leveraging machine learning to identify misconfigurations.
In a press release, RJ Jainendra, vice president and general manager of DevOps and IT Business Management at ServiceNow, said: "With capabilities for configuration data management from Sweagle, we will empower DevOps teams to deliver application and infrastructure changes more rapidly while reducing risk. Sweagle also brings deep DevOps talent to ServiceNow. Both founders are pioneers in configuration data management, and we are honored to have this talent join our team as we continue to help customers compete and win in a digital economy."
The financial terms of the deal were not disclosed, with ServiceNow expecting the acquisition to be completed by Q3 2020.
"Today, configuration data is as important as having good code – and this is the foundation that Sweagle was built on," said Mark Verstockt, CEO and co-founder of Sweagle. "We are proud to join ServiceNow as it continues to enable digital transformation and drive customer success. Every day something goes wrong in a company related to bad configuration data. Together, we can help customers deliver higher-quality applications without the need for manual work, all while reducing cost."
ServiceNow further contextualised the purchase in the face of disruption caused by COVID-19, which it said made agility all the more important.