CDAO Singapore
Tue 26 Jul - Wed 27 Jul, 2022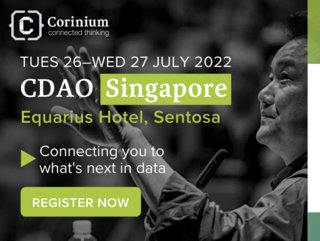 Taking place on 26th – 27th of July, CDAO Singapore gathers the region's leading data and analytics executives to share their insights
We are pleased to invite you to attend CDAO Singapore! Taking place on 26th – 27th of July, CDAO Singapore gathers the region's leading data and analytics executives to share their insights on developing the infrastructure, ecosystem, buy-in, culture and strategies to effectively harness data and AI as a strategic asset. It's going to be a fantastic few days addressing the top challenges facing senior leaders, coming together as a data analytics community and driving the narrative on data progress and innovation!
Australia's senior executives responsible for championing the data agenda will gather at CDAO Singapore 2022 to share insights on transformative leadership, data driven culture, developing high performing analytics teams, data literacy and effective governance of data and AI.
Focusing on the biggest challenges faced today to effectively harness data as a strategic asset, drive change and shape organisations to become analytically mature, business-driven enterprises that outperform their competitors!