Data People Summit
Thu 20 Oct - Fri 21 Oct, 2022
The Fairmont Copley Plaza Hotel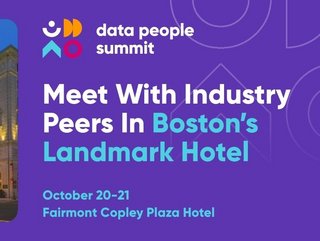 Two days of fast-track training, thought leadership sessions, the Ataccama ONE v14 product launch & networking
Learn, train, and upskill with Ataccama, the EDM Council & your industry peers.
Enjoy training sessions with founders of the EDM Council
Earn Ataccama professional training badges
Be the first to see Ataccama ONE v14 feature highlights, including self-service DQ and data observability on Snowflake
Meet Ataccama product experts and solution architects
Join live Q&A and roundtables with thought leaders and industry analysts
Get inspired by a NASA Astronaut & Mission Control Director and their "On the ground and up in space" data talk

Training courses with the EDM Council
Take primer courses on data management capabilities, cloud data management, and data ethics led by John Bottega (President), Mike Meriton (Founder & COO), and Diana Ascher (Head of Research) at the EDM Council.
Training on Ataccama tools
Whether you're new to Ataccama and looking for a crash course on the ONE platform or an experienced user more interested in deep, technical dives, we have you covered.
Major updates from Ataccama
Be among the first to see the newest features of Ataccama ONE v14. We'll be showcasing our partnership and integration with Snowflake for Data Quality and Data Observability, our new data catalog built for teams, a new tool for the collaborative creation of data products, and more.
Location
The Fairmont Copley Plaza Hotel
Boston
View on map