Sustainability LIVE Net Zero
Wed 06 Mar - Thu 07 Mar, 2024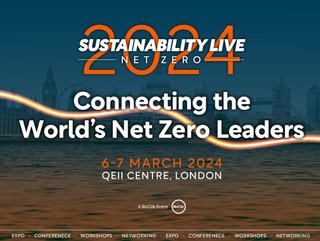 Sustainability LIVE Net Zero 2024
Sustainability LIVE Net Zero with top C-level executives for exclusive keynotes, panels, workshops, and more, all driving the Net Zero mission
After the extraordinary success of our SUSTAINABILITY LIVE events, we're thrilled to introduce our upcoming Sustainability LIVE Net Zero event, taking place on March 6-7, 2024, at the prestigious QEII Centre in London.
Next year we're bringing together renowned C-level executives from the world's leading companies, presenting exclusive keynote sessions, dynamic panels, interactive workshops, and more, all driving us towards the Net Zero goal.
Sustainability LIVE Net Zero will delve deeper into the strategies, innovations, and collaborative efforts propelling us toward a net-zero future. Esteemed industry experts, thought leaders, and like-minded individuals will convene to explore actionable solutions, share success stories, and inspire positive change.
Join us in creating the ultimate conference and exhibition platform, connecting like-minded peers, and actively contributing to the construction of a sustainable future.
🌟 Don't miss our EXCLUSIVE EARLY BIRD OFFER! 🌟 Secure your tickets now for just £295 and enjoy a £200 discount on your registration for a limited time!!
Looking for Sponsorship and Partnership Opportunities? We can provide you with the opportunity to showcase your groundbreaking innovations to the Sustainability community and create a significant presence among peers, key decision-makers, and influential figures. Eager to learn more? Click here ​