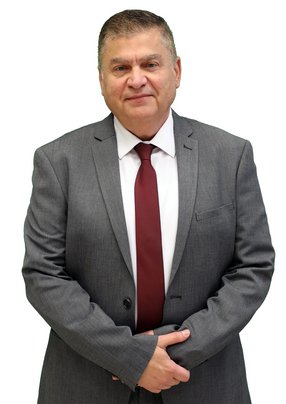 Abdulrahman Khaiwi
Head of IT at Emirates National Schools

Head of IT at Emirates National Schools
With over 36 years of experience in the IT industry, Emirates National Schools' Head of Information Technology Abdulrahman Khaiwi's career began in Lebanon, working in a bank for six years. Holding a Master's degree in databases and a Bachelor of Science in computer science, Khaiwi also holds a long list of training and certifications covering technical, managerial and latest technological trends like cloud and digital transformation.
"During those days, transferring the data from bank branches to the central and back used to be on discs where people carry it and move around," he explains. "There, I learned the business IT operations, sensitivity and security of data in the financial sector."
Khaiwi would later move to Sharjah Municipality under the IT department to develop a system for construction permits in Sharjah Emirate, which featured several statistical and managerial reports. After less than three years at Sharjah Municipality, he joined Emirati-based telecommunications provider Etisalat's head office in Abu Dhabi as Chief Supervisor Records and Statistics.
"I spent 25 years at the Etisalat head office," Khaiwi adds, "where I had the opportunity to grow my career during my 25 years of tenure to become Senior Manager Technical Administration under the IT operations for nine years."
In 2017, Khaiwi joined Emirates National Schools (ENS) as the head of IT department. "Now," Khaiwi explains, "I'm currently leading the second wave of digital transformation, focusing on modern solutions, enhanced service delivery, and proper security controls to enhance business offerings and add value to students, parents, and staff."
As Khaiwi explains, as ENS continues in the second wave of its digital transformation, the intention is for the school to be a 'next-level leader' by using the most modern technologies and innovations, enabling and empowering the school staff using smarter solutions and enhanced processes.
"One of the most important aspects is the enhanced user experience for all students and parents throughout all the touchpoints," Khaiwi adds. "Additionally, the board and school management will have access to live data reports and analytics for accurate insights and data-driven decisions."
However, as ENS continues its digital transformation, there are a number of challenges to deal with, which, thanks to Khaiwi's extensive experience in the IT industry, ENS is overcoming.
"In the old days, IT available services were the limitation of business," he explains. "This was later changed when businesses started leading and mandating the IT services and offerings.
"Now, the whole focus nowadays is being customer-centric, up to individual offerings and bundles." That, Khaiwi explains, can only happen when organisations embrace and onboard the latest modern technologies such as low-code, zero-code platforms, AI, ML and blockchain.
"It is extremely important to know that new technologies and innovations come with their new set of security threats, exposures and vulnerabilities, and hence further investments in cybersecurity," Khaiwi concludes. "Having said that, we can see that it all gets down to an unprecedented increase in IT budgets, with that, it entails justifying the budgets to the board."
Read the full story HERE.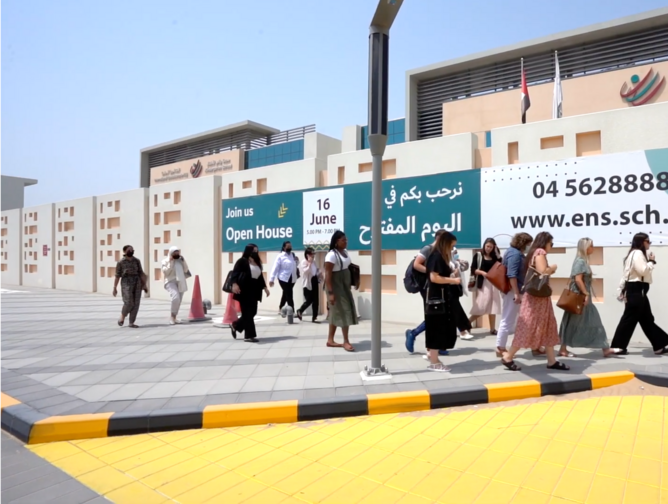 Emirates National Schools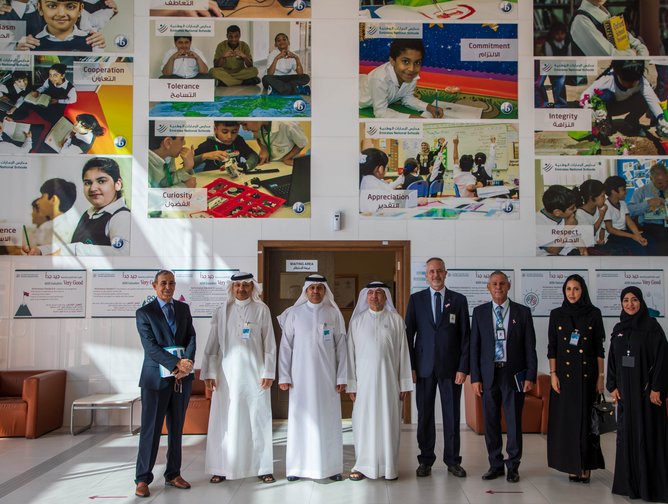 Emirates National Schools