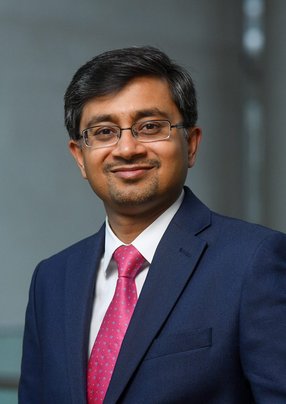 Ankur Rastogi
Group Head - IT Application Management, Transition & Cloud Migration; Senior Director at Lufthansa Group

Group Head - IT Application Management, Transition & Cloud Migration; Senior Director
With more than 20 years of multinational, multicultural experience across IT and management consulting, Ankur Rastogi, Lufthansa Group's Group Head, IT Application Management, Transition and Cloud Migration, is a highly experienced IT professional across many different industry verticals.
Having earned an MBA in Information Management & Marketing from SP Jain Institute of Management & Research in India, Rastogi began his career in marketing and pre-sales.
"I started my career with a company called Global Tele Systems in India", he says.
"I continued in presale profile with a company called i-flex, which was later acquired by Oracle and renamed Oracle Financial Services. It was one of the leading providers of banking products across the globe."
Based in London at the time, he was responsible for account management and business development for some of the large banking clients specifically in western Europe. "I continued with Oracle, moved to India and was the regional sales head for Africa, where I was responsible for countries like South Africa, Kenya, Tanzania, and Egypt," he adds.
Following this, Rastogi had a brief stint with HP Enterprise Services as a Regional Sales Director for India, before moving to a consulting role, joining a startup boutique management consulting firm QS Advisory.
"QS Advisory was into advising clients on how to outsource, where to outsource, what to outsource, building the entire business case behind outsourcing, and setting up retained organisations responsible for outsourced partners," he comments.
Following an assignment with Lufthansa Cargo as the lead consultant in one of their largest legacy transformation programs, in 2013 Rastogi joined Lufthansa Cargo as a project manager.
"Then, in 2015, I moved to Lufthansa Airlines and was responsible for setting up the strategic sourcing and vendor management team. This team was later expanded to other hub airlines like Swiss and Austrian."
Two years later, Rastogi took over his current role as the group head for application operations and management. "This role has been expanded a couple of times. It now also includes test and quality management," he adds. "We run a test factory in India with more than 200 test resources. The role was also expanded to set up the central cloud team for the Group.
In his current role, he is the Group-wide Process owner for IT transition and operations responsible for the 'four pillars' of processes, platforms, practices, and partners. As part of Lufthansa's digital transformation initiatives, Rastogi also has the responsibility for Lufthansa Group's Central Cloud team, which has the mandate for cloud adoption and transformation and migrating the group's entire application portfolio to the cloud.
Cloud brings in a lot of benefits like scalability, elasticity, resiliency, agility and flexibility, but as Rastogi explains this can bring with it certain challenges.
"While technical and process-related challenges are part of any project, I think the biggest challenge in any transformation program including the current cloud transformation comes with change management," he says. "Transformation projects require disruption of existing processes. So many processes, tools, and controls that were set in the past do not apply anymore, they need adaptations.
"In the old world, you had a fixed environment, you rarely changed it. So, in 2022, when you were asked what your infrastructure cost would be for 2023, it was very easy to predict.
"In contrast with cloud," he adds, "you can write automated scripts that can shut down environments on the weekends or the evenings, you can scale up when there is peak demand, and you can scale them down when nothing is happening. So, it's no longer a fixed cost. It's cyclical, and it's very difficult to predict a year in advance because it could change significantly.
"From one side, it offers a huge amount of advantages in terms of cost optimisation," Rastogi concludes. "But on the other hand, if you follow a set forecasting process, it's very difficult to predict it anymore. This requires a change in mindset. The processes need to evolve and be mapped to the new set of digital requirements. The same applies to other processes and skill management as well."
Read the full story HERE.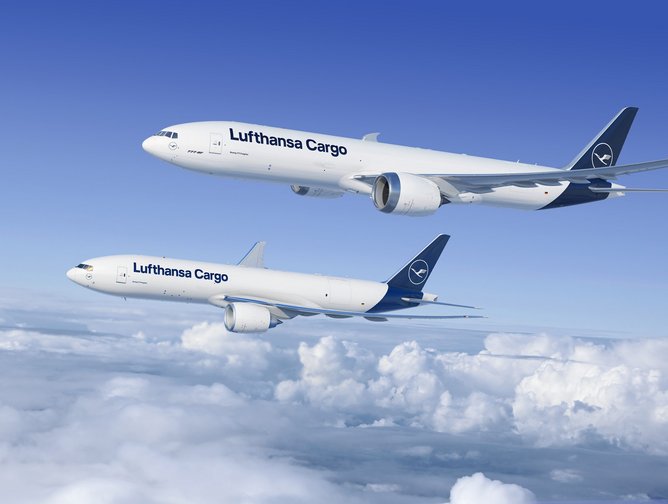 Lufthansa Group
Lufthansa Group
We've built some unique features into our insurance program specifically because we've listened to courier partners in every country