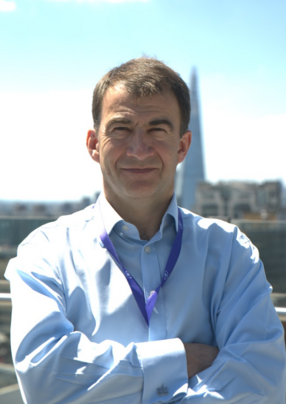 Jonathan Cole
Director, Defence at BT Defence

Jonathan Cole (CB, OBE), Director of Defence at BT Defence talks about Data, Tech and the Private and Public Defence relationship
A lot of people aren't aware that the army runs an external placement scheme for officers at ranks, and that such schemes can act as bridges between the private commercial sectors and the traditionally public world of Defence. The technical knowledge and expertise gained can run in both directions, thereby strengthening both sectors and propelling strategy and development, providing mutual benefits to Defence as a whole. Jonathan Cole, CB, OBE and Director of Defence at BT, is one of those bridges and, due to his extensive knowledge and expertise, is an important asset to BT.
"I took part in the placement scheme as a fairly senior officer," he says, "as I was a Brigadier who was about to be promoted to Major General, and for six months I had the opportunity to come and work for BT."
At that time, Cole worked in BT's Technology unit rather than where he is now - at BT's Enterprise business which is one of the customer-facing areas. "I really came here to have a breath of fresh air, to learn about the commercial world and about some of the technologies that are out in the commercial sector which Defence was potentially not utilising. In many ways, it was a chance for me to understand another large enterprise with a lot of parallels to the MoD."
"When I look at BT and the Ministry of Defence (MoD), roughly speaking they've got a similar sized workforce; both have a global footprint; and both of course, also have all the advantages and disadvantages of being large organisations," says Cole. "For me, it was a really valuable learning experience on how to operate and thrive inside a large organisation. The focus of my secondment was really to prepare me for my next job as the Army Chief Information Officer (CIO), and at that time it didn't really occur to me that I would end up working at BT. But actually, as it happened, I had to sign a contract - as did BT - with the understanding that they wouldn't try to recruit me (and that I therefore wouldn't leave the army) in a given time period, in order that the MOD got a return on the investment of letting me go for six months.
Cole joined BT seven months ago, having spent a full military career in the British Army. He was a Major General and had joined the Royal Corps of Signals, (the Army's specialists in IT, Cyber and Information), where he had a whole range of operational, leadership and programme delivery roles. Towards the end of his military career, Cole was the Chief Information Officer for the Army, working at board level - involved in strategic-level decision making - as well as programme leadership and delivery. Now in BT, running the BT Defence team, his expertise in light of the cyclical nature of IT, Cyber and Information between the ever-integrative public and private sectors renders him a fine asset for the position.
"I have a team of people in BT who are established to be really customer-facing, focused on the Ministry of Defence (MoD) as our customer, but drawing from the wider BT Enterprise unit in order to deliver the products and services to meet our customer needs," he says. "What I find really exciting, is that having grown up in Defence and spent a full career there, I principally, passionately believe in the outputs and the outcomes of the MoD. So even though I'm in my second career, I now find an opportunity to keep contributing, and our role is really to deliver and operate a whole range of IT services to the MoD."
Read the full story HERE.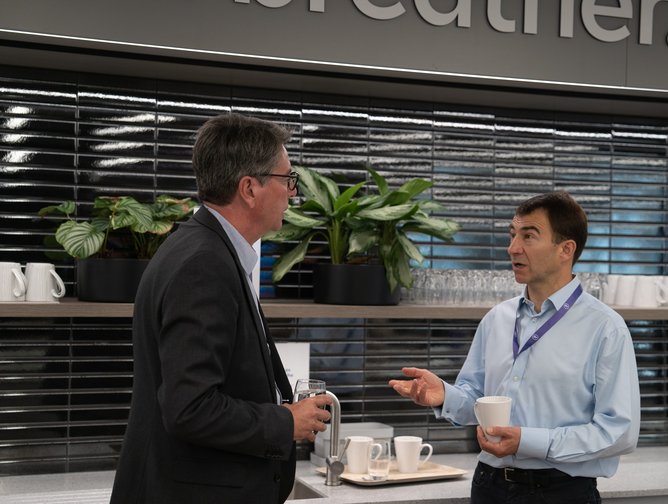 BT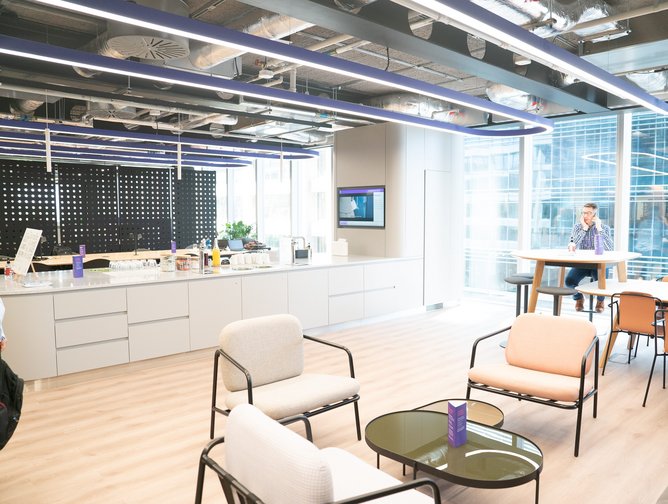 BT
It's not just about mission – it is about a whole-of-enterprise transformation. The way you maintain superiority is through digital transformation, culture and process reform, and rapid adoption of commercial technology.