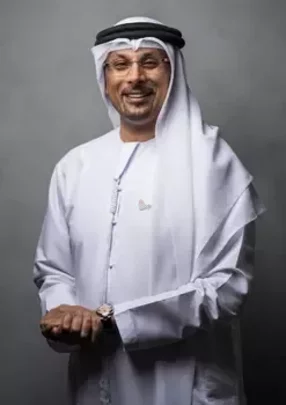 HCT is showing how technology can transform the traditional campus in the interest of employability: we learn from its visionary President and CEO
Professor Abdullatif Al Shamsi is a man of boundless energy. It spills from him as he talks about the reforms he has driven forward and continues to drive at HCT. His vision goes far beyond the changes he has made during his years at the helm of one of the largest and most influential higher education institutions in the Middle East. Naturally enough it is important to him to cement the reputation of Abu Dhabi, the United Arab Emirates and the region, but being very much a citizen of the world, his ambition is to establish HCT as a global benchmark. 
The entire global education system, despite the high profile enjoyed by its highest-ranking universities, is finding it hard to relinquish the traditional model of instruction, classroom learning, silent libraries stacked with books and the like. Al Shamsi is impatient with tradition. He sees students engaging with their education as a stage in their career that leads to qualifications that will impress society and lead to employment, not just by ticking boxes on application forms. 
Students are turned off, employers sceptical and progress slow. His plan to transform HCT is not taken in isolation, but gained from careful analysis and listening to stakeholders, students in particular. "This is not a vision in my head alone. It's inspired by my team, which works closely with me: it is pushed down and it has cascaded down continuously through the meeting of minds. Yesterday I was in Al Ain for example, meeting a large group of students, listening to their ideas and sharing the vision of hybrid learning we are trying to implement and asking for their feedback. The cascading of vision is very important for any leadership to succeed; it can't be the possession of a single person."
This is the first of three key principles he adheres to. The second is that he learns from his peers. "I am very fortunate in that I have 2,000 smart people on the faculty here, but I always look for smarter people to hire. The ideas I have been expressing are not just Abdullatif's ideas but of the people I work with – we are very open and dynamic in our decision making. I am truly blessed by having the best people around me!"
The third is that he does not need an office. "I'm always on the move! When I move about between our different campuses you won't find me in an office but in the coffee shop or a meeting room, talking to students and faculty members. And I like to meet the students at random, hearing about what they like or don't like about HCT, which gives me a close connection with those students. In such a large organisation it's difficult to meet every person. Still, I think we have more dynamic interactions here than they have in many other institutes. I think there are three things that are necessary to leadership, believing in the vision you have and sharing it at all levels, hiring the smartest people and bringing wonderful brains on board. And staying connected with the people, whether staff or students, delivering the service at ground level. It's exhausting but it delivers tangible results in the end."
Ultimately, he wants to have HCT recognised as a global leader in the field of higher education. The issues he is facing are global issues: the reforms he is putting in place are necessarily tailored to the social realities and culture of the local environment but the comprehensive reforms he's leading, and the speed with which they are being implemented, will certainly attract the admiration of educationalists across the world. "We are fortunate in the leadership of this country who are willing to invest whatever it takes to support the youth of the UAE."
Read the full story HERE.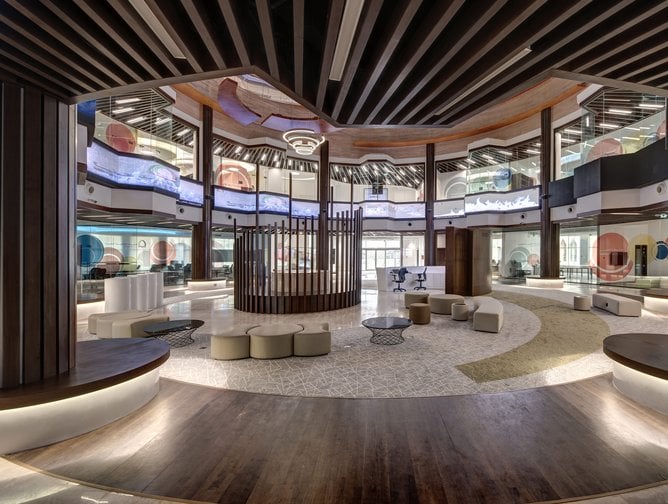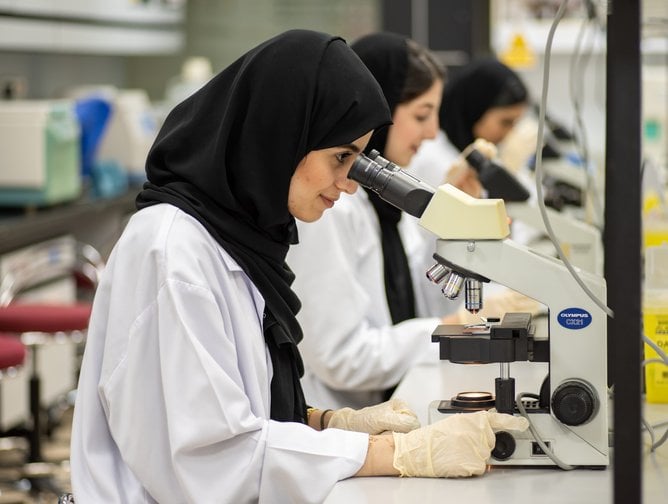 "We're now shifting to delivery, pivoting into working more in the battle space, and supporting our ambitions in terms of NATO.