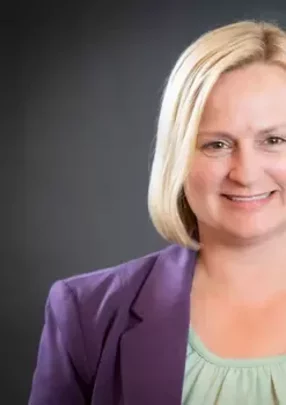 Karen Hodson
Chief Procurement Officer
Chief Procurement Officer for the CM Group brings together a diverse group of email marketing platforms under one single umbrella company.
Karen Hodson is the Chief Procurement Officer for the CM Group. The company brings together a diverse group of email marketing platforms, including Emma, Campaign Monitor, Delivra, Liveclicker, Sailthru, Selligent and Vuture, under one single umbrella company. She has been with the organisation since it's early days in 2017 headquartered in Nashville, Tennessee. 
Hodson has a really hands-on approach to procurement. She likes working with all the CM Group departments and has an understanding of all those back-office sort of functions that a lot of CPOs simply do not have the time to learn. She considers procurement to be a largely customer service-related role.
"I'm customer facing in the sense that my co-workers are my customers. The employees within the CM Group come to me about a wide range of issues; everything from buying laptops and keyboards to making sure we're buying the right software and services to help us run our business. I also deal externally with all the different vendors that we engage with daily."
"I make sure that the relationship makes sense for both parties. We have multimillion dollar contracts, so it's important to engage with the right vendors and really understand what the organisation needs to be able to run the business effectively."
She first joined the CM Group as it was being formed. "When I joined the organisation, we merged three companies together which was the beginning of the CM Group."
Hodson identifies that it was necessary to establish a centralised purchasing system to avoid a situation where the marketing department buys their own software, and the sales department purchases their own software. "I wanted to avoid a situation where different departments are purchasing the same services, from the same vendors and with two contracts. That really doesn't make sense to me. It was imperative to figure out first what made sense for the company and secondly how to implement it across the entirety of the organisation." Hodson implemented Zip to manage the purchasing request process at CM Group.
Hodson is keen to speak further about a centralised system. "Having centralised procurement allows the organisation to get an overall broad view of what is happening on the purchasing side of the business. I facilitate different departments coming together to have a conversation. For example, sales may have a need and not realise that the marketing department has a tool in place already that the sales team can use. They may just utilise it differently, but in the long run they are after the same solution."
"It's my role to have these conversations and get everybody talking so that departments aren't just working in their siloed areas. This opens up the visibility on spend, and provides an understanding of what we're buying, by breaking down the silos and engaging other organisations to help us run our businesses while keeping every company involved safe."
Read the full story HERE.