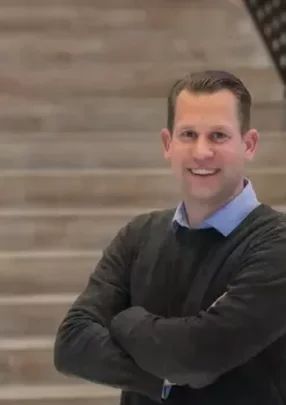 Dobias Van Ingen
Chief Technology Officer & Systems Engineers Senior Director
CTO and Systems Engineers Senior Director of Aruba, Dobias van Ingen, spoke to Technology Magazine about his career and his role at Aruba
As a provider of secure edge-to-cloud networking solutions, Aruba has had to be adaptive to new trends and technologies as they emerge. The Hewlett Packard Enterprise company takes a cloud-native approach to helping customers meet their connectivity, security, and financial requirements across campus, branch, data centre, and remote worker environments, covering all aspects of wired, wireless LA, and wide area networking (WAN). 
Tasked with the job of ensuring Aruba meets the requirements of its end-user is CTO, Dobias van Ingen. Focusing on the EMEA region, van Ingen explained: "I also support technical enablement for the technical community. This is for our partners, the end-users and our own employees."
To support the company and its clients, van Ingen holds technical enablement sessions with partners and also sets up workshops and training sessions. He explained his "role has lots of different responsibilities, but mostly it is either technical-related, customer-facing or focused on the technical community."
Having worked for nearly 22 years at Hewlett Packard Enterprise, van Ingen has held a multitude of roles and supported the multinational business in a wide range of different areas. From out-sourcing roles to engineering positions, van Ingen said he found his niche in product development.
He explained: "After I supported the company with its own networking project, I realised I enjoyed working on our products from a vendor perspective. This is where I could really help drive the product forward."
Reflecting on the decades he has spent with Hewlett Packard Enterprise and Aruba, van Ingen said: "Although I have worked within a single company, it has been quite a significant career journey."
Now, as CTO, van Ingen has to both support customer needs and search for technological solutions to aid the company's development. Luckily, it is these elements of his role which he is particularly impassioned by: "I really enjoy the customer engagement side of my role and I would be quite unhappy without this element of my responsibilities." 
"I love technology and in particular, seeing how we can use it to meet customer requirements," he continued.
It is without question that technology comes with its challenges and unsurprisingly van Ingen has had to tackle quite a few in his time with the enterprise. With his "glass half full rather than glass half empty" approach, van Ingen explained he has learnt throughout his career that "you need to break the problem up into small entities to properly solve it."
Expanding on this, he said: "I think the only way a company can solve a problem successfully is by breaking it up, taking a pragmatic approach and then attacking it step by step to get to the endpoint."
In his leadership role, van Ingen is dedicated to empowering his team to do the best they can for Aruba. 
Keen to create the perfect team and environment to support the company's operations, van Ingen explained the key things he looks for in both himself and employees, which he believes are invaluable to the success of a team and ultimately to Aruba.
"People need to have passion for the technology, passion for the brand and passion for the company. Then, they need to make sure they execute their operations effectively. These two are key ingredients that I search for in people and I hope people see that I have those qualities too."
Read the full story HERE