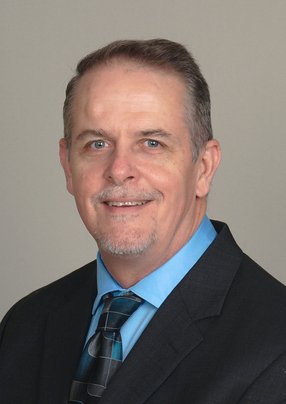 Dr Marcus Johnson
Chief Information Officer, Children's Home Society of Florida

CHS' CIO, Dr Marcus Johnson, discusses his time in the army and his biggest takeaways as he looks to improve the lives of children in Florida
Children's Home Society of Florida (CHS) is a non-profit organisation that looks to support children and their families in Florida, giving parents the right tools to care for their children in nurturing homes.
Dr Marcus Johnson, CIO, is tasked with ensuring all infrastructure, IT operations, Business Systems architecture, security, and Data Architecture and Informatics meet the needs and demands of the organisation.
Commenting on his role, Johnson explains: "I am blessed to have a seat at the table with the C-Suite that allows me to partner with the other Chiefs, where we cross-share ideas and collaborate on decisions to move our organisation forward while tackling complex problems – whether related to talent, finance, compliance, operations, or IT. We have a great team in that, while we don't always agree, we always back each other up once decisions are made."
With a background in the US Army, Johnson has learnt first-hand the power of the team, and this culture he extends into his role at CHS, where he continues to cultivate a strong team spirit: "The greater the team, the greater the impact and the greater the influence. There is a framework that many organisations follow: People, Process, and Technology. You can have great processes and great technology, but if you don't take care of the people and work as a team – your processes and technology will come to mean absolutely nothing."
"The Army did a lot for me, personally and professionally; I was involved in and experienced a lot of things that most people never get to experience in their lives – and some things I pray that many never have to experience. But all in all, the Army was my family for 20 years," added Johnson.
Since retiring from the Army – a decision made based on his pull towards family life and a feeling of disenfranchisement with war in Iraq – Johnson has faced a number of challenges in his career but has been able to rely on skills cultivated within the Army to tackle these head-on.
He explains: "One of the advantages that the military offers above civilian institutions is in the art of leadership – leadership development and fundamentals are a natural part of military life that translate well. Another skill that the military offers soldiers at every level is an ability to 'think on your feet'. You learn to quickly assess and adapt, taking every opportunity as a learning moment or an opportunity to mentor and groom others."
Having been out of the Army for 15 years, Johnson has had time to refine his leadership style, aiming to be both transparent and authentic when dealing with his team: "I feel that sometimes leaders hold back on things for various reasons, they don't share their vision or their priorities, but I have found that tactful honesty is always best. One of the compliments that my teams have shared with me over the years is that they always know what is on my mind and never have to wonder what I am thinking about situations or performance."
Reflecting on his journey to CHS and passion to improve the lives of children, Johnson concludes: "In early 2019, I walked away from an organisation intent on never going back to the corporate world. Over the two years that followed, I wrote three books and participated in a few speaking engagements around the Southeast. During that two-year season, I was approached about three times for leadership opportunities, but I had no interest in going back to that line of work and humbly turned them down. And then, one day in early June 2021, I received a text from a close acquaintance about CHS and a highlight of some of the challenges they were having and asked, would I be willing to help? It piqued my interest just enough to do some quick research."
"Within an hour or two after that text message, I had done enough research about CHS and, in discussions with my wife, we were in 100% agreement – I needed to do this. It was the kids and the mission of CHS to help children that grabbed me."
Read the full story HERE.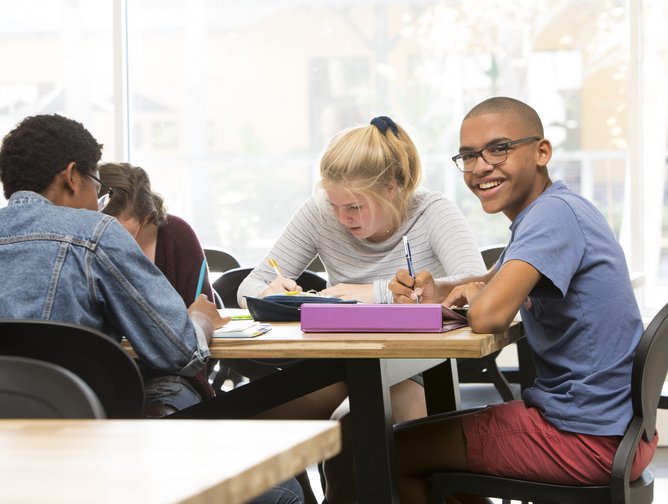 Homework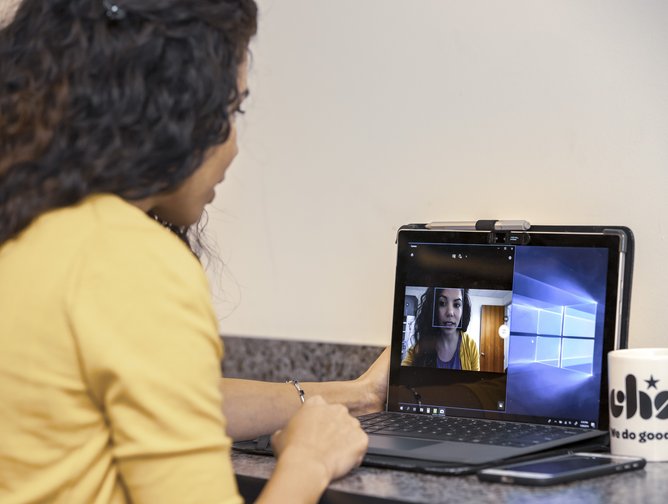 Telehealth
It's not just about mission – it is about a whole-of-enterprise transformation. The way you maintain superiority is through digital transformation, culture and process reform, and rapid adoption of commercial technology.