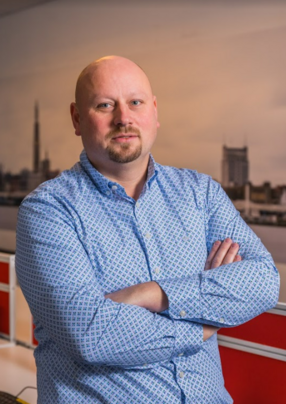 Friso Haringsma
Managing Director of DataCentre United
Friso Haringsma is Managing Director of DataCenter United and talks about DC expansion, work culture and why local problems require local solutions
With the recent acquisition of another three Data Centres (DCs) across several regions, DataCenter United (DCU) ‒ based in Antwerp, Belgium ‒ is growing at an increasingly rapid pace. "We want a country-wide network of well-connected, well-established, high-quality and efficient DCs that offer multiple services to our customers," says Friso Haringsma, Managing Director of DCU.
Haringsma originally gained experience of the DC world from being a customer of DCs at a previous IT company, the workings of which allowed him the insight and expertise to establish DCU down-the-line.
A further, and critical, insight into DC market needs came from his discernment of a disparity in demand supply: "DCU was founded in 2010 with our first Antwerp DC, after we noticed that engineers were always travelling to other regions and countries because there were simply no solutions in the local area.
"So we recognised a gap in the market and saw an opportunity, all due to the high demand and short supply of such services. DCU was established, only it wasn't called DCU back then. The 'united' designation came about after our expansions, which established interconnectivity between our web of DCs that were then united, digitally speaking."
In the past, it was common for customers to bring their services to the physical DC itself, after which it was up to them to cope with the travel times and expenses. "But our vision was different," says Haringsma. "We wanted to bring our services directly to the customer, and the eventual development and expansion of DCU flowed from this."
DCU then kept acquiring DCs, including another 3 this year alone, bringing up its numbers to a total of six. The chronology of its growth looks like this: its first DC was established in Antwerp in 2010; in 2012, it acquired a DC in Brussels; in 2016, it acquired another in Antwerp; and, this year, it acquired 3 more, with one in Bruges, one in Ghent and another in Southern Antwerp ‒ effectively doubling its numbers. It now has '6 Belgian state-of-the-art carrier neutral data centres', as stated on the company website. "And we are not finished yet," says Haringsma. "We are quite ambitious to get more market-share and present ourselves to the wider European DC market as a viable, cost-effective alternative to giant DC providers."
Ever-expanding, DCU has just received approval for the expansion of their current Antwerp Datacenter flagship location, adding another 6000 sqm of IT space, bringing it up to become a 20 MW facility.
DCU also recently became Tier IV DC certified, being recognised for its design, operations and build sustainability. "We also have flexible and transparent ways of working, which are embedded into our culture", says Haringsma.
Expanding on DCU's organisational vision, he says: "Edge and Proximity have always been a part of our organisational nature, and that was a further driving force to acquire more local DCs.
"Transparency is not just an abstract principle at DCU, but is embedded in all aspects of our operations ‒ whether it be in terms of our numbers, the temperatures of the centres themselves, atmospheric humidity, energy consumption and so on." DCU established a portal back in 2010, allowing customers to keep an eye on all aspects of these services.
Haringsma says: "It is important for us to not be a black-box, and so communication and dialogue with our customers is absolutely key to us."
Read the full story HERE.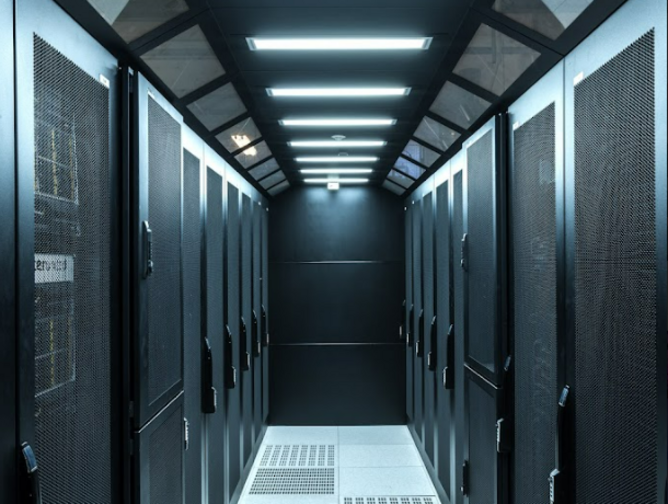 Data Centre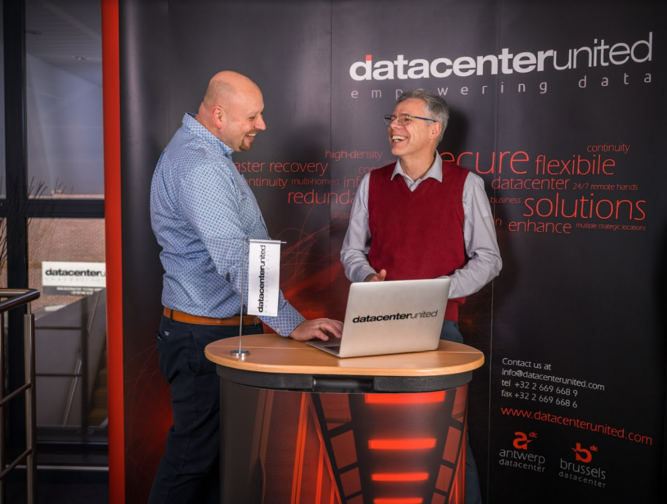 Data Centre United
It's not just about mission – it is about a whole-of-enterprise transformation. The way you maintain superiority is through digital transformation, culture and process reform, and rapid adoption of commercial technology.