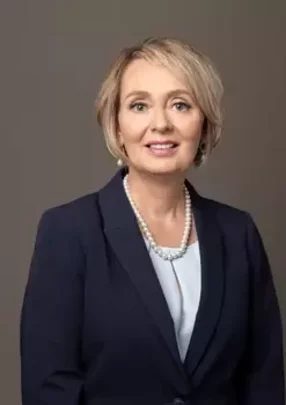 Heather Lumsdon on how her career has led to her dream job at Heart to Heart Hospice
Heather Lumsdon has worked in hospice care for more than 25 years. She began her career in home health as a certified nursing assistant (CNA) while she was training for her nursing license. 
After losing her mother to breast cancer at the age of 20, she decided she wanted to gain a better understanding of death and dying and what this process is like for both patients and their families. Lumsdon started working in a hospice initially as a registered nurse, which led to a role as a hospice case manager, taking care of terminally ill patients, managing their pain and symptoms, and working within an interdisciplinary team to provide the best possible care options. 
"Since then, I've probably had every position possible except for Chief Financial Officer and Chief Executive," she says. Over the years, she has worked as a patient care manager, overseeing a team that included nurses, chaplains and social workers. She has had stints as executive director at  Vista Care and area clinical manager at Gentiva Health Services before joining Heart to Heart Hospice in 2013. 
Lumsdon has worked through several acquisitions while at Heart to Heart. "With those acquisitions, I've actually expanded my career path. I have been our VP of clinical, I was also a director of operations, and then this led me to the role of Chief Clinical Officer here. It's kind of always been my dream job, guiding and training people to make sure everybody receives the highest quality of care."
Read the full story HERE