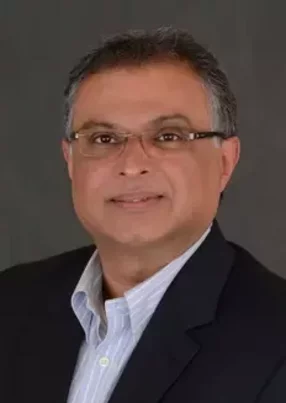 Hiren Kotak
Vice President and Global Head of Intelligent Automation Practice
Hiren Kotak, VP and Global Head of Intelligent Automation Practice, explains how R Systems educates customers to leverage leading technology platforms
As the Vice President and Global Head of Intelligent Automation Practice, Hiren Kotak is a versatile executive who works across all industry verticals at R Systems. Since entering the position in September 2020, Kotak's experience in intelligent automation has brought new services offerings like automation strategy and roadmap planning, setting up a centre of excellence, process discovery, conversational artificial intelligence (AI) as well as other cognitive automation. It's safe to say his knowledge can be utilised for a variety of applications, much like the offerings of the company itself.
In 1993, Kotak began his IT career in Mumbai, India, where his position as Technical Project Lead at Tata Consultancy Services provided ample opportunity to show his proficiency in software technologies after he completed his Bachelor of Engineering—with first-class honours—from the University of Mumbai. After building a solid foundation in software programming, he went on to develop his skills in leadership and business, by obtaining a Master's certificate in Project Management from the George Washington University, followed by a Master of Business Administration at Virginia Commonwealth University, with a double major in Finance and Marketing. During his MBA, he wrote co-authored and presented four research papers in the areas of technology, finance, marketing, and international business.  
During 2000-2017, he worked with one of the top 10 banks in the US, Capital One Bank, known for its leading business strategy and advanced technology. Kotak introduced many game-changing ideas for revenue generation, cost savings, and customer satisfaction improvements in various lines of business. He led many cross-functional initiatives in the credit card call centre operations as well as retail bank branch operations, and commercial bank back-office operations managing loans, treasury, payments, and derivative products.   
Moving forward to the present, he now works with a technology solutions provider that collaborates with some of the leading global technology organizations, allowing him to appreciate the need for cooperation to encourage digital transformation on a wider scale. "A strong partnership is one that creates a win-win situation. There is alignment on the objectives and the goals for both partners and there is the same sense of urgency and ownership from everyone. Everyone working together in harmony and doing their part for the value that we need to deliver for our customers." 
Understanding the misconceptions and the level of scepticism around technological advancement, Kotak is committed to providing value to customers through transparency and education—ensuring that 'clients come first' in any new endeavours at R Systems. With his continued zeal for learning about technology like RPA, AI/ML and Process Mining, as well as relevant areas such as design thinking, agile, lean six sigma, and product management, Kotak stays ahead of new advancements and techniques in his industry, which helps him be a trusted advisor of his clients when they are looking for ways to improve their business.
When asked where he thinks his industry is headed, he explains, "there is still not a full understanding, and there is still a disconnect between what technology can do and what business problems we can solve with this technology. Often technologies are ahead of business. Businesses are now trying to keep up with that and figure out where they will apply it and how they will make use of it to stay competitive in their own industry."
Kotak is passionate about sharing his knowledge, both with clients and employees. While he is a keen speaker at technology and business conferences, he is also committed to operational excellence across the company's workforce—comprising around 3000 people—through his business acumen and technical competence. The expansion of knowledge and transparency in the workforce is something that can provide more value to R Systems' customers through better alignment and greater productivity. 
"So, when we are looking for people, obviously knowing the technology, knowing the tools and the platforms that we are working on is one thing—which is a table stake, but what we are looking for is the can-do attitude, customer-centric approach, being able to learn new concepts and take ownership of solving the business problem," he says. "We want folks who are really passionate about finding solutions, learning new technologies, that have a sense of urgency and natural tendency to optimise the efforts, to provide the best service to our customers."
Read the full story HERE.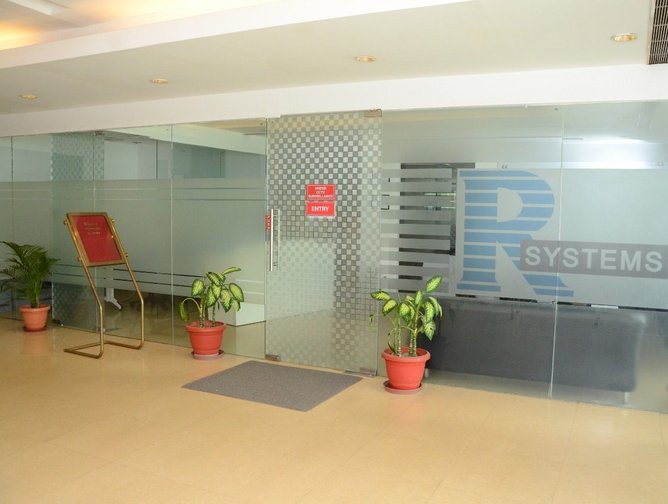 We've built some unique features into our insurance program specifically because we've listened to courier partners in every country