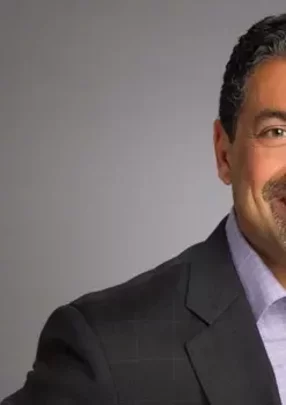 Imran Salim (Sirius) and Kevin Torres (MemorialCare) discuss the formation of their collaborative partnership and the future of their collaboration
Operating for over 40 years, Sirius Computer Solutions (Sirius) is a systems integrator with specialist subject matter expertise in the healthcare industry. "We're a US$3.8bn organisation, and healthcare is its largest vertical. So about eight years ago, we started thinking about building a healthcare innovation lab," explains Imran Salim, SVP Healthcare Solutions, Sirius Computer Solutions.
"As part of that healthcare innovation lab, MemorialCare was a critical part. They are a very strategic client for us."
Being a critical partner of Sirius, Kevin Torres, CTO and CSO MemorialCare, gives background on the healthcare provider. "We have multiple hospitals, clinics, pre-standing urgent care centres, and dialysis centres. So this is a full gamut of healthcare in Southern California, Los Angeles County and Orange County, so a service area of about eight to nine million people," says Torres.
"So we started a relationship with Sirius as a partner of ours to help us sustain the availability around our applications because of the critical nature of what we provide. They are really a go-to partner for us."
How their collaboration has helped them partner with others
Collaborating on infrastructure and EMR solutions, Salim explains that this is something that Sirius can build on with other healthcare organisations - including MemorialCare. "We've sort of taken this solution that was built with MemorialCare in this lab, and now we are saying to our other healthcare organisations, 'Hey, here's an option. It's been tried and tested; we built it in the lab; here are some white papers. In fact, here's a client that's using it. 
"So Kevin was the first client to use it, and he is actually in contact with other healthcare organisations that are interested in it. So like Kevin said, this industry shares with each other very much. These other organisations want to talk to Kevin and ask, 'why did you do it?' We're the vendor at the end of the day; Kevin is the customer. So this is a unique relationship from that perspective."
Next 12-18 Months of Collaboration
Looking to the next 12 to 18 months, Torres reflects that "fundamentally you have to keep the general infrastructure up and running, you don't get a really big pat on the back for that, but what our collaboration has allowed us to do is focus on stuff like digital transformation. And one of the things we are working on right now in the lab is what we call 'Patient Room Next'. What does that patient room look like in the future? Now there are two parts to this: one is bringing home delivery or patient beds into the home, and there is a lot of discussion in hospitals trying to do that across states. The second part is what does it look like if they do have to get admitted to a hospital, and what does that patient room look like in the future?
"So we are talking with Imran and his team, building out that 'Patient Room Next' into the lab. We did a mock-up patient room with an LCD monitor so that everything goes through a single point of view of the patient's health while they stay at the hospital. But it is going to be fine-tuned to meet your needs, your requirements as a patient."
Read the full story HERE