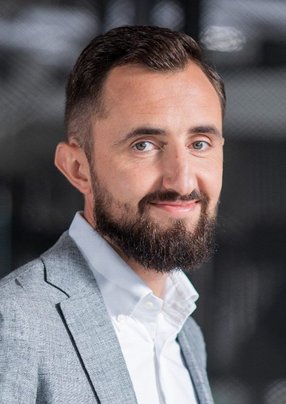 Interview with Jacek Siadkowski, CEO at Tech to the Rescue
CEO of Tech to the Rescue
We sit down with Jacek Siadkowski, on the role of AI as a tool for social good and how the tech industry can be a changemaker in today's world
What is Tech To The Rescue?
Across the business world, AI is having a profound effect on how organisations operate, grow, and evolve by unlocking new efficiencies. At Tech To The Rescue, we see the potential for these same tools to be applied to the world's pressing social and environmental challenges. Tech To The Rescue is a global platform connecting non-profits and technology companies. We select digital projects in the social sector and find companies willing to implement them pro bono or low bono. Currently, over 1,200 companies and 840 NGOs from five continents are part of the community and over 300 impactful projects have been launched, including over 100 collaborations under #TechForUkraine umbrella. Our vision is to build a world where technological resources are commonly used by non-profits, changemakers, and institutions, and building pro-bono digital solutions is a standard practice in the tech industry.
How can AI be used as a tool for social good?
As the global tech community debates the potential impact of AI, Tech To The Rescue ran a Generative AI for Good hackathon uniting over 500 tech experts and enthusiasts worldwide. The hackathon highlighted the potential of generative AI to address social and environmental issues from breaking down language barriers for millions of refugees and asylum seekers to driving inclusive employment by automating the creation of cover letters, which can help eliminate biases that arise from a manual process, for example. AI also has huge potential when it comes to addressing environmental challenges, AI can be used to analyse large sets of environmental data to detect deforestation and predict natural disasters. In merely two days 40 different solution prototypes were created by hackathon participants - this level of development wouldn't be possible without AI. We need to encourage more collaboration amongst tech experts, enthusiasts, and non-profits to drive these innovative tools and solutions to make a difference in people's lives.
What is an example of how AI can be used to tackle a real-world problem?
Across the world, refugees and asylum seekers struggle with language and cultural barriers, the ability to express themselves and communicate their needs, as well as access key information regarding their rights, available resources and seek assistance. At our Generative AI for Good hackathon, Socialbee, a leading German nonprofit, chose a winning project designed by a team from a software company - Miquido. Their AI tool is aimed at breaking down language barriers for millions of refugees and asylum seekers worldwide. The tool auto-translates complex legal documents into more straightforward language using generative AI, fostering a more inclusive and accessible society. This is just one example showcasing how AI can do good for society, advancing inclusivity and championing a more equitable society.
What are your predictions for the future of AI as a tool for social good?
By harnessing the power of generative AI and fostering strategic partnerships, the tech industry has shown that it can become a real changemaker in today's world. As we continue to support such initiatives, the future holds tremendous promise for a more inclusive, fair, and sustainable society for all.
The potential of AI advancements to positively impact societies, particularly those most under-served is a fascinating topic to consider. The strides we can make in just a few months are astounding, but the key to driving real change is to focus on addressing issues that directly affect people's lives. One initiative that is making a significant impact in this regard is our Tech To The Rescue movement. Companies, and hence their employees, can access opportunities to make a positive difference and become impact investors. It not only helps the world, it also strengthens company's culture, supports impact and sustainability goals and most importantly - brings satisfaction to employees involved in the projects. We can work towards creating a better world for all with collective efforts.