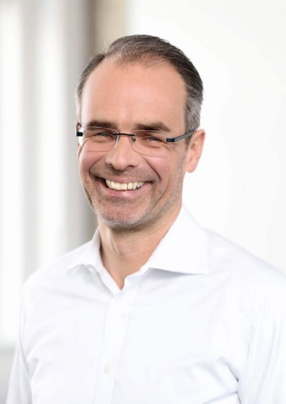 JJ Van Oosten
Former Kingfisher Chief Digital and Technology Officer at Kingfisher Plc

Former Kingfisher Chief Digital and Technology Officer JJ Van Oosten on his experience managing successful digital transformations
Jean-Jacques Van Oosten, known as JJ, was home improvement retailer Kingfisher's Chief Digital and Technology Officer until January 2023. A visionary leader who takes pride in making things happen, Van Oosten has had comprehensive experience in successful digital and omnichannel transformations, at companies including Tesco and the Rewe Group.
Studying a degree in plant science at the University of Liège, Van Oosten completed his PhD in molecular genetics, focusing on breakthrough technology on CO2 levels.
"It was in the nineties," he says, "so, if the CO2 levels would increase to 550 PPM (parts per million), that will have an impact on the temperature of the planet. But then how can we actually solve this with breakthrough technology?
"At the time, it was to do with a lot of genetic modifications of plants and trees and forests and the rest of it. That enabled me to get some contracts done with NASA because, when you have high CO2, the next question if you want to go to Mars is, we breathe out a lot of CO2, but could we reuse the CO2 to be more productive?
"And a lot of that required a lot of computing, and also a lot of what I call multithreading thinking: thinking at different levels at the same time."
Van Oosten would later complete his post-doctorate at a research centre in France sponsored by the European Space Agency, before moving on to his MBA at London Business School, with a focus on corporate finance, strategy, marketing and operations.
"I joined the world of corporations," he adds. "I learned a lot in the school of management in Unilever. And then I joined some strategy consultancies, where I did new retail concepts or digital transformation in the early 2000s."
Following his time at Unilever, Van Oosten held a number of roles in the retail and home improvement sectors including at Rewe, Travis Perkins, Tesco and Kingfisher, where he was Group IT Director from 2005-08.
Before rejoining Kingfisher three years ago Van Oosten was at the Danish toy company, The LEGO Group, where he was Chief Digital Officer. Then, in 2020, Van Oosten made the decision to rejoin Kingfisher as Chief Customer and Digital Officer.
"I had a meeting of minds with Thierry Garnier, our Chief Executive, who truly understands the importance of marketplace, of e-commerce, of speed and of choices," Van Oosten explains.
"He's a very bright engineer and an inspiring leader. So he knows the details, he likes the details, but he can also make it simple for 80,000 people to understand it. That was a very important factor in my decision to rejoin Kingfisher.
"I also had unfinished business," Van Oosten explains. "A lot of the things we are doing at Kingfisher today, I had in mind all these years ago, but I was a little bit too early. So it's phenomenal when you come back, the planets align, and we can do what was meant to be done."
For Van Oosten, what has been particularly rewarding is the positive feedback from consumers who are benefitting from Kingfisher's innovations.
"I live in the middle of Derbyshire in the UK, really in the middle of nowhere," he says. "I had one of the local residents cross the road to speak with me. He had just bought this house and was renovating it, and he was explaining to me why this marketplace was so useful. For me, and for the teams here, that is phenomenal.
"I was recently in Lyon to visit one of our e-commerce fulfilment centres, and when you see the passion that the teams have around improving services, they're thinking about productivity, they're thinking about introducing new types of technologies, and they do it with absolute total passion and energy. For me, it gives me a lot of energy.
"At the strategic level, I am inspired by increasing the adoption of e-commerce and digital practices across seven different brands in all the different countries," Van Oosten concludes. " You could do things yourself directly or you could do it with other people. And when colleagues call me to say, 'this piece of technology will help us to go much faster on the website', it gives me a lot of personal satisfaction."
Read the full story HERE.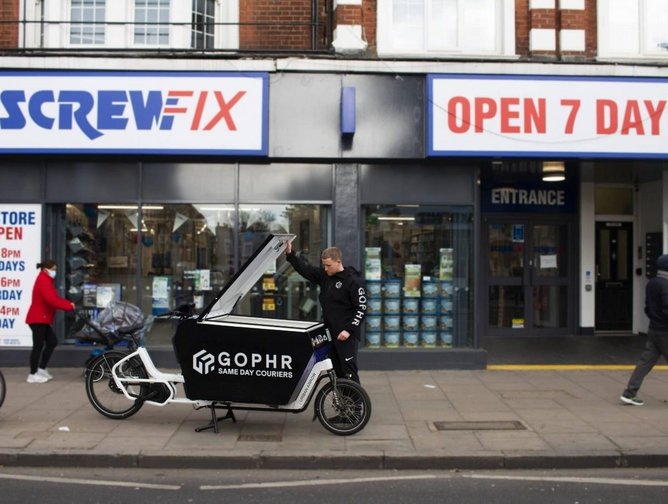 Kingfisher Plc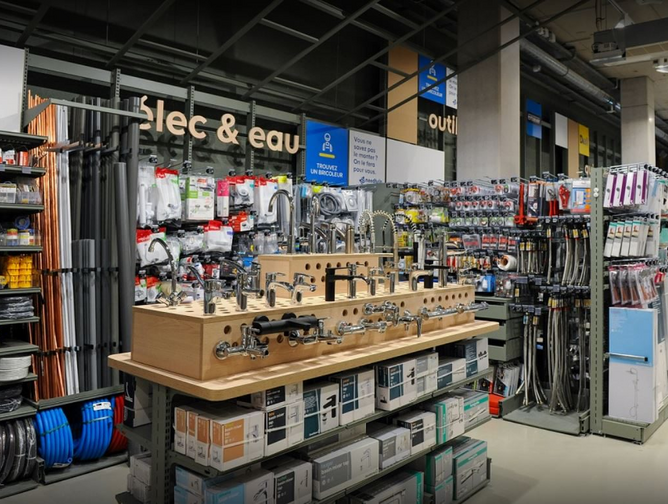 Kingfisher Plc
It's not just about mission – it is about a whole-of-enterprise transformation. The way you maintain superiority is through digital transformation, culture and process reform, and rapid adoption of commercial technology.