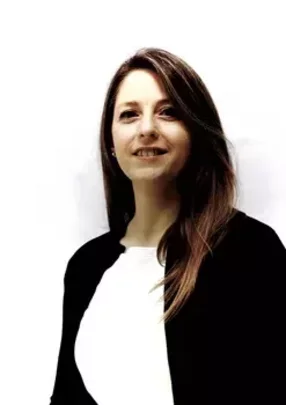 Helen Mannion, Global Data Officer, Specsavers
Helen Mannion's career to date has progressed steadily and impressively, and it soon becomes apparent that it's characterised by the thing she professes give her the most satisfaction – making a difference. In more than eight years at the telecoms giant Telefónica she progressed through a series of senior roles to become Head of Analytical Innovation, then spent four years leading BI and data protection activities at giffgaff before joining Specsavers in 2018. She brought to the company a transforming awareness of the power of data. Companies make better decisions when they really understand the situation, she says. "It is my job to help companies make more effective decisions, remove the noise and allow them to see how they can develop and improve. By converting raw data trails into meaningful intelligence I influence business change. I develop data strategies and build teams that are able to transform companies, leading them to make more informed decisions and create actionable benefits from their data."
Her success in this was demonstrated when her team at giffgaff was shortlisted in both categories it entered at the 2016 Data IQ Award (Data Driven Digital Marketer and Transformation Through Data Awards), and went on to win the Data Driven Digital Marketer Award. In addition to that achievement she has been chosen as one of the Data IQ Top 100 most influential people in data and analytics six years in a row. 
However, the other element of her work that she cherishes is leading teams that are equally happy to come to work. "From a leadership point of view I set a lot of store by having a satisfied team, and I really value kindness and compassion. I do try to be a supportive and non-judgmental leader. I think that is one of the best things about working at Specsavers. It is a very caring place to work and has a positive and tangible goal in saving people's sight and hearing, and therefore their quality of life."
Clearly fascinated by the psychology of leadership Helen cites the American Stephen Covey (author of The Seven Habits of Highly Effective People among many other books!) and the South African Susan David as important influences."I have gained a lot from various leadership training programmes as well, notably Change Unlimited & DoThinkDo which makes you look closely at how you do things and influence others: just small interactions and behaviours. I find that really powerful.
With three teenage children, two dogs and two cats to look after when she's not engaged in transformative technological change, Helen Mannion can't have a whole lot of spare time. "I've certainly got my hands full, so I spend my life ferrying round kids and trying to get the balance right between all the different demands every day brings. But I'm not complaining – I think you can learn a lot from children in terms of leadership – above all, you have to have plenty of patience!"
Read the full story HERE