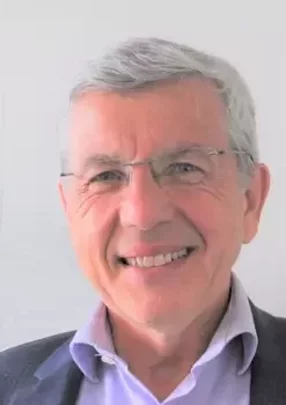 Didier Dillard is passionate about leading Orange Marine into a future in which relevance and sustainability are high on the agenda
It takes a certain type of amphibious character to operate at sea; to constantly consider what is happening under water. Didier is in that select group – he's made a career from seafaring operations and, after decades in the submarine cable industry, it's safe to say, he's laid some very solid foundations.
Didier is an engineer who started his career with France Telecom, and very early on he was hired in the submarine cable department. In the late 80s, through to the 90s, he had the opportunity to take charge of installation missions onboard the very cable ships which France Telecom has been operating for decades. 
"It was a very interesting time because that was the era of the first optical submarine cables," reflects Didier. "A new generation of cables emerged which were really powerful and became very successful."
After working in the US, Didier had the opportunity to come back to take the helm at Orange and, because of his valuable experience and history as an engineer, he was considered the perfect candidate for the job. 
As he navigates the considerable challenges of the CEO hotseat, it is his hands-on experience which continues to serve as the greatest frame of reference. "I always remember the time onboard the ships – working days and nights laying or repairing cable. When you have done that once, and relished the camaraderie that goes with a mission, you never forget it."
When Didier isn't submerged in the world of cables he enjoys listening to the Beatles (yes, including 'Yellow Submarine') and eating roast chicken with French fries among his family.
In spite of all his adventures across the oceans of Planet Earth, there is a place that Didier recommends more than most: "It is the island of Marie-Galante close to Guadeloupe, which is the French West Indies. It's very special because it remains very traditional. They still produce their own sugarcane and their rum is the best I've tasted."
And it's just as well that Didier has time to recharge, because the next few years represent the most exciting and transformative in the history of submarine cable laying. He will also be leading the continuation of a project to steer the human race into a truly sustainable lifestyle. 
"I'm very happy to be here and to have this opportunity to lead the company into an exciting new chapter," says Didier.
Read the full story: HERE