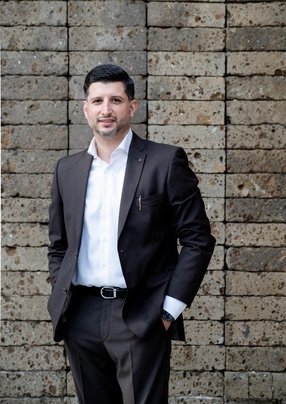 Massimiliano Martino
CTO at All4Labels Global Packaging Group

Since 2020, Martino has led digital packaging giant All4Labels to new levels of efficiency, sustainability and capability for suppliers and customers
Charismatic and innovative, Massimiliano Martino is the Chief Technology Officer of All4Labels Global Packaging Group. He is a global advocate for sustainability through empowering, developing and protecting communities, preserving the environment, and creating new products and production processes that minimise the impact on the environment. And, as a promoter of a regenerative sustainable approach, he collaborates with many different international associations.
A man who cares deeply about the environmental and social impact of his work, Martino's talents lay across many disciplines.
"All4Labels has offered me the opportunity to lead several important disciplines, so I need to switch very fast from engineering to sustainability, to quality, to operational excellence, to R&D, to investment and business cases," jokes Martino.
"What I do at work is not just because it's professionally needed; I do it because I believe in what I'm doing. And, as a true sustainability leader, I need to make personal calls and social calls. I have several social calls that I work for. My major target is to have a major impact, not only in the industry, but also across society and the communities of populations that are currently suffering major disadvantages in the economic and social systems around the world"
"If we look at current situations in poor regions of the word like certain African regions or in Ukraine, they really touch your heart as a senior leader to the point where you really need to act and try to make a difference, both at work and in personal life," he said.
Coming from the south of Italy and working worldwide for several years, Martino graduated in engineering and is a big believer in diversity. His wife, whom he met in the Middle East, is Nigerian. The couple have two mixed children born in Germany, one son recently born and a 5-year-old daughter who impressively speaks fluent German, Italian and English.
Martino attended the University of Messina in Italy and Louisiana State University in the USA. He also completed professional studies in the UK with several international certifications for the energy and manufacturing sector. After completing his studies abroad, he returned to Italy to start working in the energy sector.
At All4Labels now since October 2020 – and had already worked with Triton Group in the past – Martino has found the place to achieve the global sustainability impact he desires.
"I'm truly committed to developing the organisation and investing into resources to promote sustainability and walk-the-walk across the company and also across the industry."
His main drive? "To have a positive impact through energetic and passionate nature for excellence, which powers my beliefs. These merge with the All4Labals vision,the beliefs of our main shareholder, Triton, and with the needs of the industry."
At the age of 26, he moved to the Middle East to continue his career in the heavy energy sector, including the exploration and production of oil and gas with high contents of H2S across remote locations. He was the first Italian to work for one of the most prestigious energy companies in the Middle East region, where he had the responsibility of managing several critical activities including drilling and construction, in addition to commissioning major processing plants of hydrocarbons with highly hazardous gases.
At the age of 32, he moved to Germany to start working for BASF internationally, initially to develop the oil and gas operations in South America, Central Europe, the Middle East, and Africa, only to then move to chemical operations in Europe and Turkey. He experienced polymerisation, distillation, transesterification, sulfation and sulfonation across the USA, Canada, and Asia.
Highly active at work and in his private life, Martino strives to be "unmatched" in everything he does by positively inspiring others at work and in private life.
As is evident from our discussion.He enjoys sports, travelling, diversity, inclusion, coaching and developing talent, and initiating community activities to advocate for a sustainable present and future.
Read the full story HERE.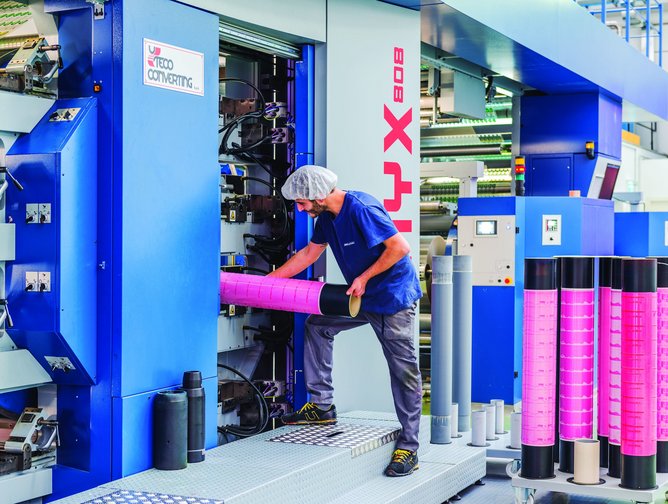 All4Labels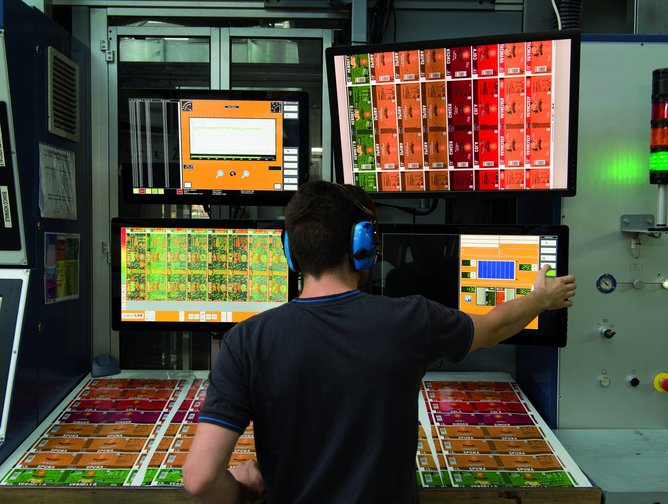 All4Labels