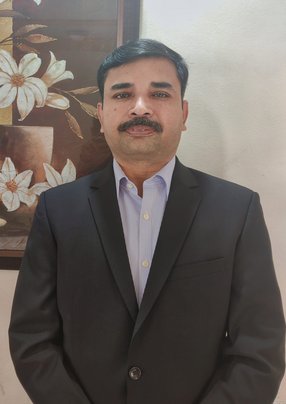 Narayan Sharma
Global Head, IAM, TCS Cyber Security, Tata Consultancy Services

Narayan Sharma, Global Head, IAM – TCS Cyber Security, discusses his career at the company and how his skills have developed over two decades
Part of Tata Group, Tata Consultancy Services (TCS) supports its clients with a combination of technology expertise and business intelligence with the goal to catalyse change within business operations.
TCS offers a wide range of services across number of industries, including BFSI, Retail, Communications Media and Information Servies (CMI), Manufacturing, Pharma and Life Sciences, etc.
TCS business and technology experts support its customers with solutions that use artificial intelligence, blockchain, cloud applications and cyber security to name a few. Sharing his insights on the cyber security services the consultancy company provides, Narayan Sharma, Global Head, Identity Access Management Services, TCS Cyber Security Unit, reflected on his time with the company.
"I joined TCS in 2001 straight out of university, after completing my Masters in Technology with Machine Design as my specialisation from the Indian Institute of Technology, Delhi."
"As a fresher, I was fortunate to get straight into the niche area of Information Security by joining TCS. Cyber Security, or Information Security as it was known at that time, was still in very early stages of its adoption due to a much lower digital footprint compared to today," Sharma continued.
With his key responsibilities including service strategy and platform business ownership, Sharma explained: "I look at what we should focus on in terms of the service strategy. What should we take to the market? How we could be best positioned to help customers in their cyber security transformations? How could we make those services more contextual to customers?"
Although Sharma works in an incredibly technology-driven and focused industry, this has not always been the case for the cyber executive and now the skills and services required are very different to what is expected from him today.
"In my early years, I was quite fascinated by software security and worked on multiple application security projects, where we used to run penetration tests, vulnerability assessments for customers. This extended into technology controls testing and controls effectiveness audits for large data centres," said Sharma.
A TCS veteran, Sharma has worked at the company for over 20 years, reflecting on his time at the company he said: "TCS gave me what I needed in terms of keeping me interested, allowed me to take up challenging roles and work on challenging projects with some really smart and committed people. That's what has kept me at TCS for so long. I'm very happy about my journey at the company so far."
In his time at TCS, Sharma was fortunate enough to work "with some of the best bosses and experts in the industry."
"I received my share of mentorship and support while transitioning into and while delivering leadership responsibilities," he added.
From this mentorship, Sharma learnt that emotional intelligence is the key to being a good leader: "You need to really be empathetic with your teams. You need to really understand how you can motivate them and have a good synchronisation with your team to get the best out of them."
Talking about the challenges he faced: "Converting every challenge into opportunity is in TCS' DNA. Anything in my career that could be considered a challenge I am taught to turn it into an opportunity. So be it handling high visibility delivery escalations, effectively competing in the market, or unknown events like the pandemic, we could always manage to find a positive way out..." he said.
Working to be the best leader he can be, Sharma also immerses himself in the company's leadership programmes to become a Resonant leader.
This dedication is reflected in Narayan's passion for the industry. "Cyber Security industry's critical role in helping businesses realize their cyber (and in turn business) resilience objectives, interests me the most about this industry. The industry carries a massive responsibility in this sense", he said.
"Every day brings in new learning and insights in a constantly evolving threat landscape across our customer industries"
Read the full story HERE.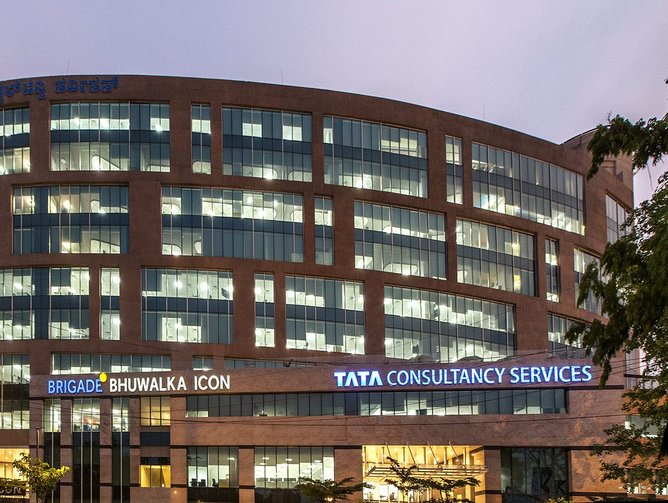 TCS Campus
TCS Campus
It's not just about mission – it is about a whole-of-enterprise transformation. The way you maintain superiority is through digital transformation, culture and process reform, and rapid adoption of commercial technology.