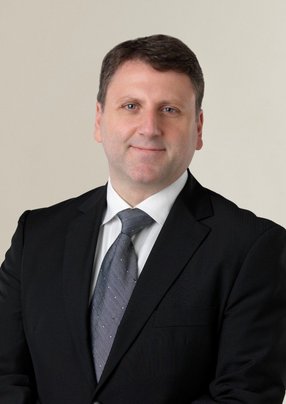 Nick Giannakakis
Group Chief Information Officer at Motor Oil

Group Chief Information Officer at Motor Oil
Greece's Motor Oil is taking decisive action to address climate change and help the world transition to a more sustainable way of using energy. With a strong track record in the energy sector, spanning over 50 years in Greece and the Eastern Mediterranean region, the company is well-equipped to guide the industry towards a brighter future.
Motor Oil's ambitious plan to transition to a new energy environment includes dynamic targets and is the largest of its kind in Southeastern Europe. As the company looks towards 2030, it is clear that Motor Oil is committed to driving positive change in the energy industry.
Founded in 1970 – and marking the launch of its refinery in Corinth two years later – Motor Oil has built a Europe-leading role for itself in the sectors of crude oil refining and marketing of petroleum products in Greece and the greater eastern Mediterranean region. The company's workforce of more than 2,500 supplies customers with a wide range of high-quality products and exports to more than 70 countries.
"The question I ask myself when I wake up is: 'What makes me feel like I want to jump out of bed and come to the office?'," says Nick Giannakakis, Group Chief Information Officer at Motor Oil. "And the answer is that I am driven by the proposition. It's the promise I give to all my colleagues: that I will equip them and enable them to do their jobs with technology, and accomplish mission-critical priorities. This commitment then cascades down to my direct reports and on to the entire technology community in this large-scale organisation."
Giannakakis says he and his team take pride in the way they have helped support Motor Oil in its new organisational strategy. "We're very proud of how we innovate and what we can digitise at one of Europe's largest industrial operations with solutions like predictive maintenance.
"There is also a lot to be proud of in the work we've done in the retail sector and how we have launched one of the largest EV charging solutions in this part of the world," says Giannakakis.
"And last, but certainly not least, we are proud and pleased with the work regarding sustainability. Today, we are maybe the second-largest renewable producer in this part of the world – and this is also part of our contribution."
In the face of global challenges, Motor Oil is making significant investments in the energy transition occurring in Southeastern Europe as part of its efforts to move towards a new energy environment.
Motor Oil plans to invest more than €2.5bn in growth and energy transition projects, including renewable energy sources (RES), petrochemical products, natural gas, biofuels, hydrogen, and decarbonisation and over €1.5bn to improve infrastructure and increase resilience.
Four strategic pillars form the basis of this plan: the first is expanding the company's renewable energy portfolio through its subsidiary, MORE; the second is building an electromobility network through investments in e-mobility and strategic partnerships, as well as installing charging points at gas stations – the goal is to have over 1,000 charging points by 2023, with a target of 4,000 by 2030.
The third pillar focuses on the circular economy and alternative fuels, including the production of green hydrogen through a joint venture with PPC, the construction of a natural gas-fuelled power plant with GEK TERNA, and investment in solids and waste management.
The fourth pillar involves improving the resiliency and sustainability of Motor Oil's Corinth refinery, including the construction of a Naphtha Treatment Complex and investment in a new propylene unit, in addition to energy upgrades and infrastructure optimisation at the refinery.
Read the full story HERE.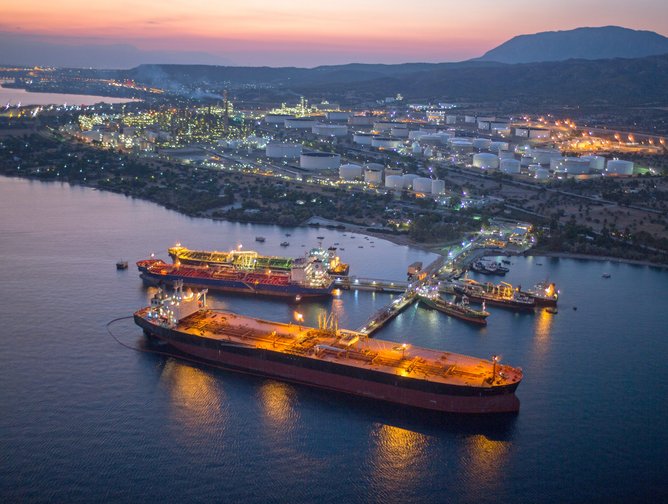 Motor Oil Hellas Corinth Refineries SA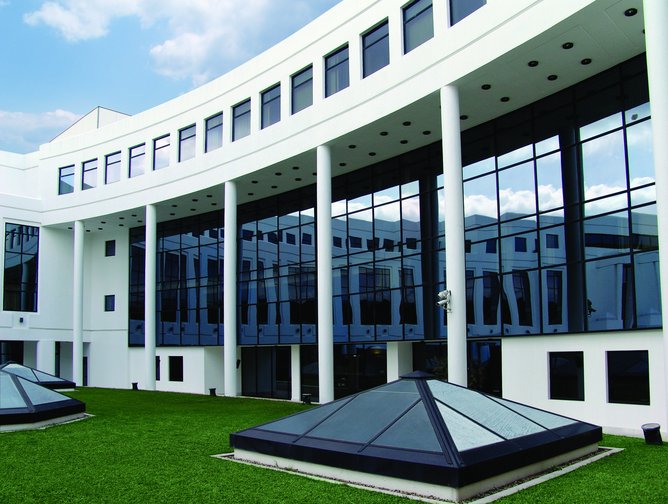 Motor Oil Hellas Corinth Refineries SA
We've built some unique features into our insurance program specifically because we've listened to courier partners in every country