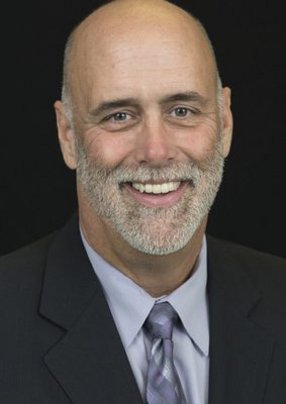 Patrick Pendleton
SVP and CIO at National University

National University's CIO and Deputy Chief of Staff & VP for Strategic Institutional Research & Planning discuss the institution's digital transformation
A self-professed child born into technology, Pendleton followed in his technology pioneer father's footsteps into an inevitable career in technology. His career spans multiple industries - starting in financial services at American Express, where he worked his way up through the ranks. From there he worked in semiconductor manufacturing before becoming the CIO at Internet domain registrar and web hosting company GoDaddy. Following stints as VP at PetSMART and EdFund - the latter of which he was also CIO - Pendleton moved to LifeLock in 2010 and served as CIO for three years, before taking on his current role as SVP and CIO at National University.
Calling his role at National University - the first in higher education - the most rewarding stop in his career so far, Pendelton is also enrolled in a Doctoral Programme at the institution in Information Technology, and his daughter is also taking on her own studies in an undergraduate Psychology programme.
Pendleton's favourite thing about his position at National University is that the institution is in the business of transforming lives and has an impact on its students.
He said working for the university as a technologist is exciting in his role, Pendleton translates the needs of the students into a digitally-driven solution, especially as educational technology hasn't always been on the forefront of technology.
He stated that, over the last five to eight years, National University has gone through several iterations of various types of transformation, always with student success being the goal at the end of it. Pendleton says that there is nothing better than seeing the fruits of that labour.
Read National University's full story HERE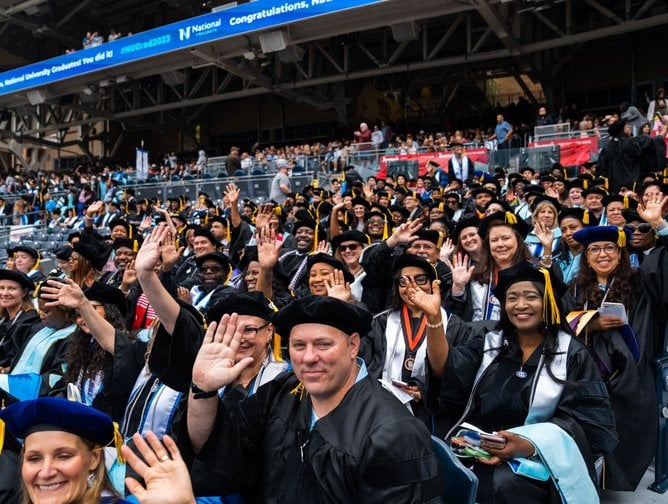 Graduation group photo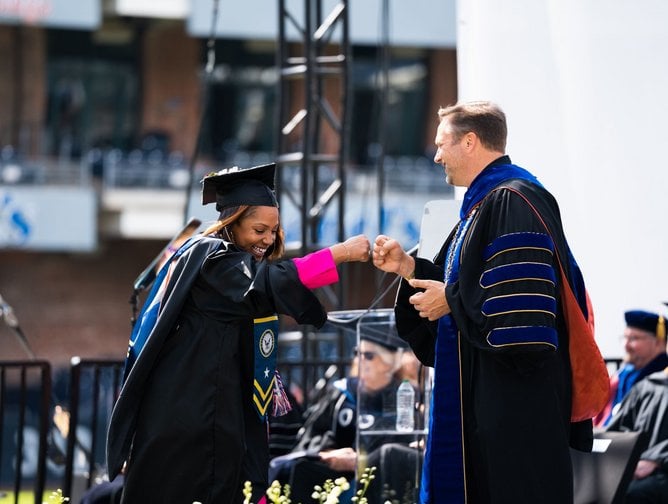 Graduation at National University