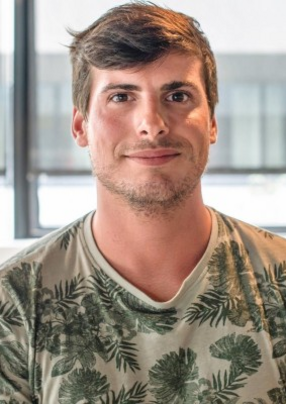 Quentin Le Brouster
Co-Founder and CTO of Back Market

Back Market's Co-Founder and CTO, Quentin Le Brouster on his drive to transform the tech marketplace and passion to create the best teams for success
Looking to transform consumer behaviour in the technology space, Back Market is the world's leading dedicated renewed tech marketplace. The Paris-based company challenges misconceptions about refurbished technology and looks to be part of a future where technological devices are more sustainable.
Keen to be part of this future is Back Market's Co-Founder and CTO, Quentin Le Brouster. As Co-Founder, Le Brouster collaboratively defines the company's overall strategy with his fellow Co-Founders, Thibaud Hug de Larauze, CEO and Vianney Vaute, CCO.
"When defining our strategy, we take input from the ground, all the Back Market team, but also from investors to be sure that we build, with our knowledge, the best strategy and the best scenario for Back Market. That means we also have to identify the key roles in the leadership team and be sure that we hire the right talent as well," outlines Le Brouster.
As CTO, Le Brouster manages the different technological teams and runs all the technology related to securing both the offices and the company's website.
Reflecting on his career, Le Brouster explains he has a relatively short background having only founded Back Market at 23 years old: "Following my Masters degree in Paris, I started an internship at eCommerce company Neteven. They help merchants to manage their listings and their orders through all the marketplaces. I spent two years there and that's where I met Thibaud, my co-founder and the CEO of Back Market."
Despite explaining he is not a typical Co-Founder and was apprehensive of the responsibilities that come with running a company, it was the freedom to build his own team that ignited Le Brouster's drive to create a successful company.
"I wanted to build my own team and be sure that I could run everything in the way I think would be best. That was the main reason I wanted to start Back Market, because I really wanted to scale a team and build a strong team," comments the CTO.
He adds: "And the second aspect was definitively the ecological aspect of Back Market and be sure that we created a new way of consumption. Expanding the lifespan of products was really something important for us."
Le Brouster explains the leadership team were determined to outline a clear set of values that employees would be measured against: "We've been working a lot over the past years on Back Market's values. We questioned: 'How should we talk internally, to a customer and to merchants? How should we behave? How should any employee behave? What are the good behaviours?' That's really the key aspect when selecting the team."
Looking at his own teams specifically, Le Brouster believes working closely with his employees is key for success: "I always try to lead by example and get my hands dirty. If I was a general, I would be in the front line with everyone else to be sure that I'm committing the same as everyone and they feel supported."
Concluding, Le Brouster explains his growth is closely aligned with the company's as he looks to drive forward his own development and Back Markets in the future: "I feel that everyone should be always learning. So with my particular willingness to grow, I would say that my growth comes with the natural growth of Back Market, we've been going through Series E and maybe there will be an F, G or maybe an IPO and yeah, I'm willing to go over the whole process of going through an IPO; that would be really interesting."
Read the full story HERE.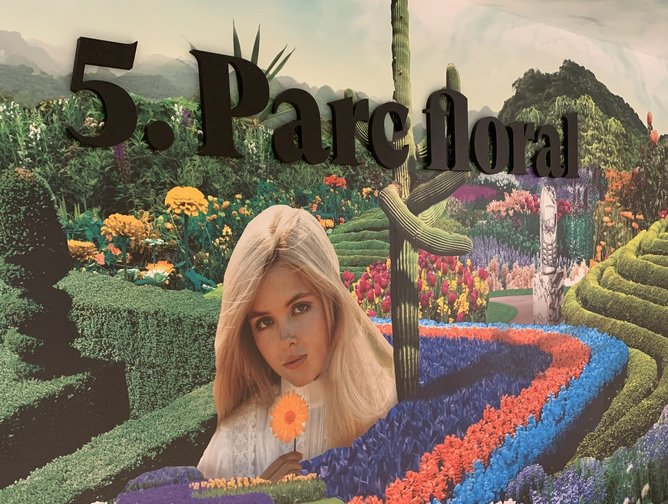 Back Market office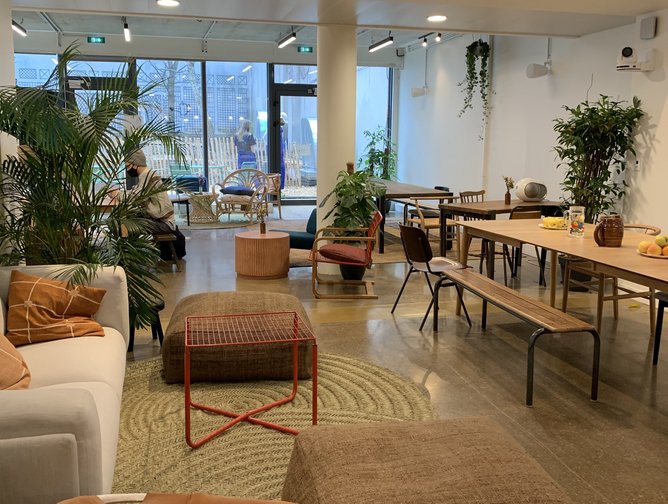 Back Market office