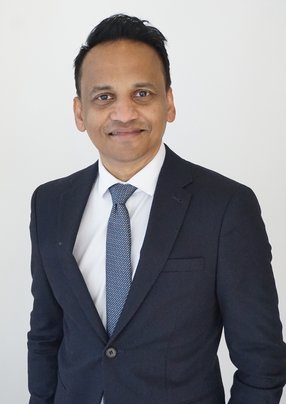 Rajiv Peter
Group Chief Information Officer at Notting Hill Genesis

Talented NHG Group CIO Rajiv Peter on the influence of tech, dedicating himself to lifelong learning, and supporting the most vulnerable in society
Being a leader isn't easy. Sure, there's a certain amount of delegation involved and you're often in charge of – or at least consulted on – key decisions, but there's a lot more responsibility resting on your shoulders, especially when everyone is turning to you for answers.
Rajiv Peter is all too aware of the encompassing nature of a leadership role, going from the Director of Digital to Chief Information Officer at Notting Hill Genesis (NHG) housing association. One of the largest housing associations in London and the south east, it provides housing "right across the spectrum" of need, with a core mission to "build and maintain quality affordable homes, creating diverse and thriving communities." "The majority of our main function, in terms of volume, is on the social housing side," Peter establishes.
Luckily for NHG, Peter has passion, talent and determination in abundance, all of which have stood him in good stead to enact a five-year-long digital transformation process and cultural overhaul.
Building an empowered tech team
A core part of this process is a new software arm for NHG, which will share the proprietary platform, Workwise, that Peter created with other housing associations. In his mind, Peter envisioned replacing the current time-consuming, multi-step system with the type of "simplicity and intuitiveness integrated into platforms such as Netflix".
"We had over 200 disparate systems, each kind of doing the job but not efficiently. It was probably very good in the early 2000s, but it's not what we expect today" he laughs. "My main strategy was to bring everything together as much as possible in one ecosystem. And we have literally just finished that mission, the last part of which was to move everything into the cloud."
Bringing together and centralising systems of information into one, easy-to-access platform, Workwise reduces the amount of labour on the part of both staff and residents. It automates the allocation of different information while also providing tenants with a space to log issues and speak to their named contact, who will automatically be able to see any and all changes, conversations, and actions being taken in one location.
Throughout this five-year process, Peter has been responsible for bringing teams together, "connecting, integrating and aligning tech with policies and staff culture", and altering the perception of technology, while also training and supporting his tech team to become "changemakers".
"They feel empowered. They feel a lot more confident than they were before," Peter says with pride. "Now, they're doing much more complicated things and telling everybody else what they should be doing. It's been very transformational."
Journey in tech and lifelong dedication to learning
Despite his obvious prowess when it comes to tech, Peter very nearly went down a very different route in life: he initially did a business degree with a specialisation in hotel management, the idea being that he would work in hospitality.
"I did some internships and realised that it was not for me. So then I pivoted and went on to do a postgraduate degree in information systems at LSE. It was quite a big shift in my thinking and the way that I see information, so it was much broader than just technology. It was more about information, how people handle information and the systems in place," Peter explains.
Always eager to learn, it's clear that Peter's interest lies in the confluence of technology and progress with a view to ethics and autonomy, particularly when he explains the future possibilities he sees resulting from the mass collection and analysis of data. "I did a short-term project around privacy in the workplace and the related ethics of that, and somehow stumbled upon democracy. So I then went on to have an interest in what are the conditions needed for democracy? It was enlightening.
"There are three fundamental parts to true democracy: you should have access to information; you should have platforms for debate; and then you should be able to express your views efficiently. This is the true form of democracy practised in Athens (the closest we have to that now is in Switzerland). Since then, the population has grown and the logistics around these discussions were no longer practical."
As is seemingly typical of this CIO, he's already envisioning the 'big picture' in terms of data and its future potential for societal influence.
"Now, though, you have the technology to rapidly process vast quantities of opinions as data and then process them. So why aren't we using that? Everybody can participate and it's technically possible that that information can logically end with civil servants executing decisions based on that data, essentially cutting out the politicians."
Though clearly relishing the opportunity to be at the helm of his own team, devising innovative solutions for NHG and imparting wisdom, Peter has undergone his own transformation in the last few years to make him a better leader, which will be of benefit when implementing ideas in future. "I'm patient and it helps. But it wasn't an easy job for me. I'm not naturally a patient person, so it's something that I had to learn – it helps with delegation, with giving people control and responsibility."
With such passion and breadth of knowledge, as well as a willingness to adapt, this CIO no doubt has a bright future ahead.
Read the full story HERE.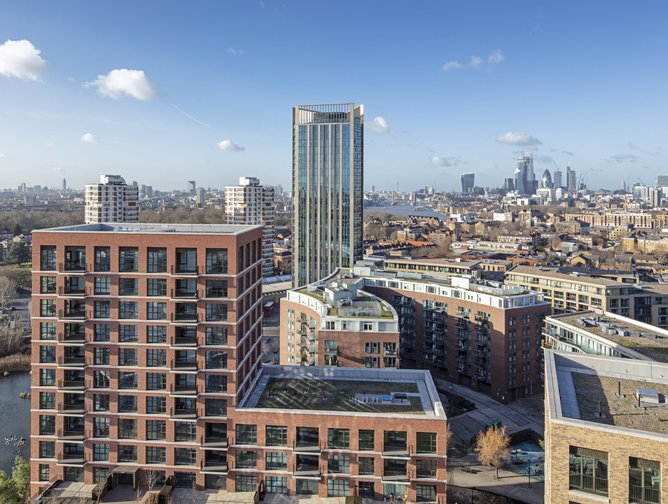 Notting Hill Genesis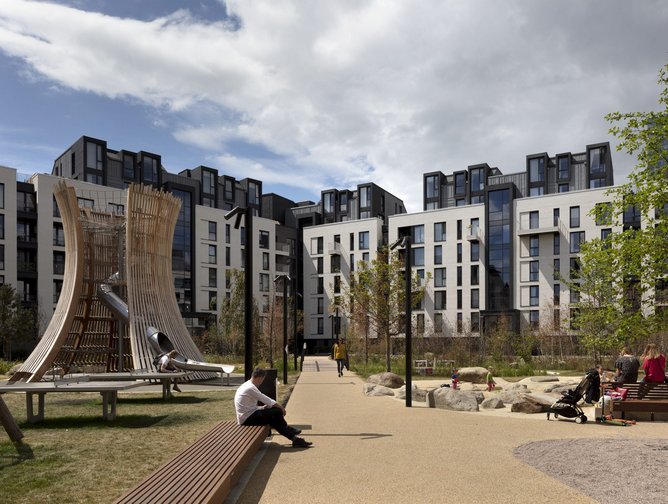 Notting Hill Genesis
We've built some unique features into our insurance program specifically because we've listened to courier partners in every country