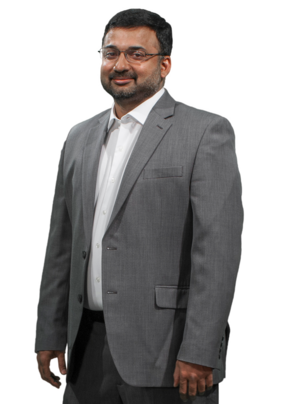 Rasheed Mohamad
Executive Vice President, Global Operations, Business Technology and Quality, Alcatel-Lucent Enterprises

Rasheed Mohamad, Executive Vice President at ALE, gives insights into Transformation, Automation and the importance of predicting outcomes
For any modern business to be successful in procurement, supply chain and logistics, 'systemisation' is the name of the game. Rasheed Mohamad, Executive Vice President of Global Operations, Business Technology and Quality of Alcatel-Lucent Enterprise, knows that for a business' transformation journey to be successful, this systemisation must be applied to its entire infrastructure - including its internal processes.
"It is important that innovation is approached holistically, rather than being confined to one department or an isolated aspect of your business," he says.
Mohamad manages the end-to-end (e2e) delivery of the whole quote-to-cash (q2c) ecosystem at ALE. After a customer places an order, the procurement, planning, supply chain and logistics all work together as an e2e delivery process.
He is also responsible for business technology, which is a CIO function, ensuring that all of the tools, infrastructure, and, he says, "perhaps most importantly, the mindset of the people" are kept in accordance with ALE's transformation and "coined with quality", to make sure that they deliver the best results for their customers.
Mohamad began his career as an engineer with SFO technologies in India, moving on to network design roles with the Indian government, before finally joining Alcatel -Lucent Enterprise ('Alcatel' at the time) in 2000. Here, he journeyed through different aspects of ALE's divisions such as Operations, Finance, R&D and Programme Management until joining the Executive Management team in 2017.
ALE (then Alcatel), is a 100-year-old telecoms company, and though now global, it started out from humble beginnings in the Alsace region of France. In the second half of the 20th Century the company became decidedly more disruptive. Following acquisitions, Alcatel merged with Lucent Technologies to create Alcatel-Lucent – a global communications powerhouse. "Alcatel-Lucent Enterprise separated from the Alcatel-Lucent Group in 2014," explains Mohamad, "and we moved away to deliver industry-specific Digital Age Networking, Communications and Cloud Solutions, applications and services to enterprises across the globe." He says, "Now, our values lie at the heart of what we do. Focusing on customer centricity, reliability, speed and agility enables us to offer organisations a total customer experience."
ALE's uniqueness derives from several elements working in unison. They provide an extensive e2e portfolio of Network, Communications and Cloud Solutions for enterprise customers with flexible business models in the cloud, on-premises and hybrid. This means that ALE customers can choose solutions that are tailored to their unique needs and business goals. Mohamad says, "ALE's uniqueness stems from our distinctive go-to-market offers. Our solutions are tailored to each industry and we have a commitment to our 3400 business partners to ensure continuous customer proximity."
ALE is focused on four verticals: Healthcare, Education, Transportation and Government.
"Transformations used to be confined to a single department or area within an organisation," says Mohamad, "but to deliver the highest level of efficiency and customer satisfaction, we believe innovation has to take place in every single department, in synergy with the whole business. In this regard, we also make sure we are using our own products for transformations. In recognition of this, we have been consecutively awarded the prestigious CIO 100 award for the past two years, and also for our work in several other domains."
There are notable sustainability strategies too. Mohamad is a sponsor of ALE's #GoGreen program. This initiative aims to find new technologies that will contribute to protecting natural capital, building sustainable cities and limiting global climate change.
"The ALE #GoGreen program aims to decrease the organisation's overall carbon footprint. By reducing paper files and the use of excessive emails, as well as sharing files in a more eco-friendly, agile and efficient manner, we can reduce our overall CO2 emissions," explains Mohamad. "At ALE, we continue to encourage remote work, and an important part of this initiative is enabling effective hybrid-working which contributes to cutting travel emissions. As part of the effort, we are also utilising our facilities to host key events remotely, such as our annual Connex conference."
Read the full story HERE.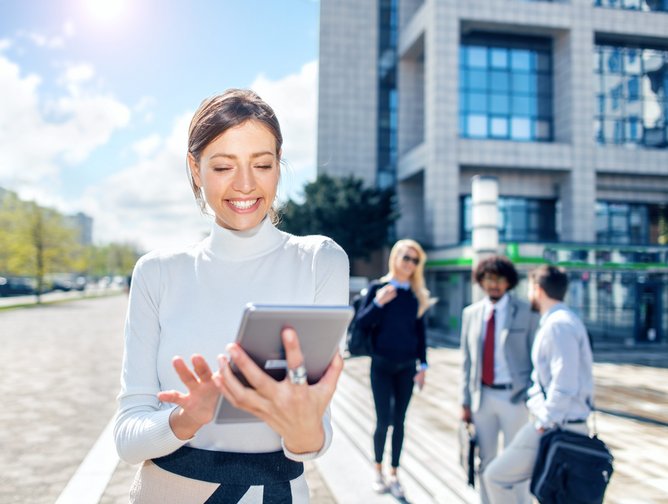 Smart city
Logistics
We've built some unique features into our insurance program specifically because we've listened to courier partners in every country