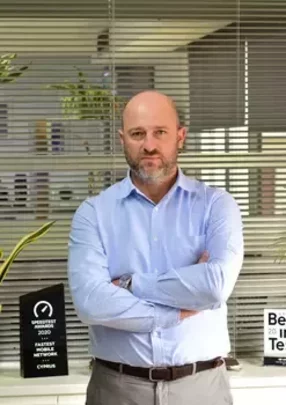 Yiannis Michaelides
Chief Technical and Information Officer
Epic is already the No 1 network for mobile in Cyprus, we speak to Epic's CTIO Yiannis Michaelides
Yiannis Michaelides counts himself lucky to have started from the bottom, starting his career with the foundation of the company in 2004, as its first local Cypriot engineer, after his five years of study at the Braunschweig Technical University in Germany, whence in 2004 he emerged with degrees in Electrical Engineering and IT. Not a bad start, and since he joined MTN as its first Cypriot engineer for the deployment and launch of the second GSM/GPRS and first UMTS network in Cyprus, his path to the top of the profession has been uninterrupted. In 2010, he has been selected by MTN Group, together with 25 professionals across MTN Group's 21 countries, for an executive Global Advancement Program training, that took place in South Africa, Singapore, China and India, to prepare him for his career advancement and to help in enhancing the innovation strategies within the organization. He is also a holder of an MBA, from the University of Cyprus.
His leadership qualities must have been evident from the start, and he puts much of his progress down to valuing the people he worked with and getting on with them. "I really like doing things through and with my team. When you want to get something done, it can't be a one-man show: you need to get others on board and help them to realise why they are doing whatever it is. But just as important is to see that they share the credit for their achievements. The leader should stand at the back, keeping an eye on it all."
Most of his close colleagues and team members have been with him for ten years or more, he says, so his is certainly not a one-man show. "We are still growing together." He believes the biggest influence on people is usually their supervisors: you can learn from the bad ones as well as the good ones. He's reported to many people at different levels along the way: "I think the best kind of supervisors are the ones who give you the feeling that you are succeeding, when you do. It's not the workload that matters, more the successes – and the failures too. You should learn from both, and if you do that you can only get better. That's a principle I try to apply to my teams." It's an attitude that helped with the transition from MTN to Monaco Telecom, he adds, appreciating the different style of negotiation with suppliers and helping the team meet that change with flexibility.
One thing he's adamant about is that down time is as important as work. "You need to secure your weekends, especially if you have a family! We all work long hours, sometimes working late if necessary, so I try to set aside the weekends for my family, and I encourage my teams to do the same." What he cherishes more than anything else is the time he spends with his wife, playing with their nine-year-old daughter and four-year-old son. With another baby soon on the way, enjoying his family time will be a delight he can look forward to for many years more. For recreation he likes to play an occasional game of tennis, and he is a qualified open water diver, a hobby he very much enjoys doing with his wife and daughter, until his sons get older to join them!
Read the full story HERE.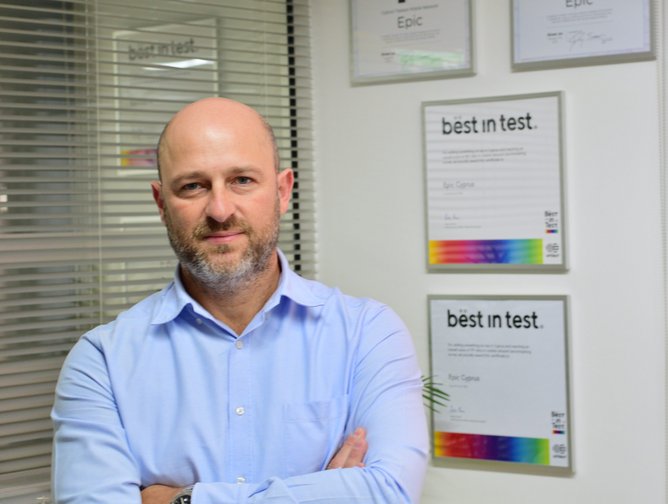 We've built some unique features into our insurance program specifically because we've listened to courier partners in every country