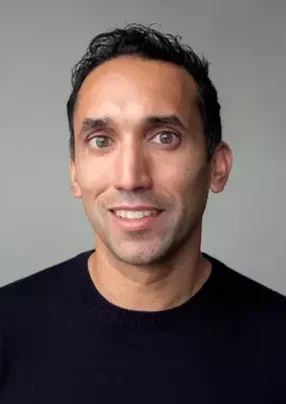 Robin Gandhi
Vice President of Product Management and Payments
Robin Gandhi, Vice President of Product Management and Payments at TripActions
Robin Gandhi is the Vice President of Product Management and Payments at TripActions. He currently leads the product, engineering, design, and operations efforts for TripActions' Liquid offering, the next-generation spend management solution. 
Prior to TripActions, Robin spent six years at Adyen—a technology-centric provider of global online and omni-channel payment solutions through a single unified platform—and helped grow the company from a $1B valuation to its current $55B+ public valuation. Adyen helps some of the most forward-thinking companies in the world (Facebook, Uber, Spotify, Burberry, and Abercrombie & Fitch, to name a few) to improve their global payment processes through conversion optimisation, cost improvements, and innovative localised payment options.
Robin headed Adyen's issuing offering globally while leading four teams in the San Francisco office looking after product, sales channels, acquiring, and data. These teams' responsibilities included:
Product: Marketplace/platforms, unified commerce, tokenization, debit, gift cards, private label

Sales Channels: E-commerce platforms, recurring billing, and POS software providers

Acquiring: Major global card brands and financial institutions that support company activities

Data: Authorization optimisation, false positive reduction on fraud, volume growth
Robin has a strong payments background, having come to Adyen from Digital River World Payments. In addition, Robin has over 10 years in management consulting, having spent time at Accenture and Mitchell Madison Group. He also founded his own firm, Broadroots Consulting, which was acquired by the New York-based agency, Converseon. Robin holds an MBA from the top-ranked INSEAD business school in Fontainebleau, France.
Read the full story HERE