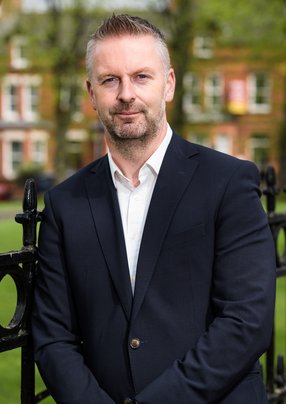 Russell Sloan
Director of Digital Services, Kainos Software

Sloan is an example of Kainos talent developed to its potential. He explains the importance of learning at Kainos and working with future tech stars.
In 2013, Russell Sloan was tasked with developing public sector business for Kainos, alongside the UK government's ambitious and challenging 'digital-by-default' initiative.
Sloan now leads a team of over 1,400 staff, delivering digital transformation for government, healthcare and commercial sector organisations in the UK, Ireland, Europe and North America.
He is responsible for setting the strategic direction of the business, sustainable and predictable growth, senior client relationships, successful delivery of projects, engagement and development of staff.
"In the last number of years in particular, the scale of work that we've been able to undertake has grown substantially. And it means that we've had a much wider impact for our clients, which has been particularly satisfying as well," says Sloan.
He studied Engineering at Queen's University, Belfast and is an alumnus of Darden Graduate Business School, University of Virginia and Stanford Graduate School of Business.
When Sloan graduated as a software engineer in the late 90s, there were a number of leading companies in Belfast that were potential employers – but, due to their approach to developing staff, Kainos were top of the list.


Talent development key to Digital Services role
Unsurprisingly, given the subsequent nurturing he experienced at Kainos, continuing staff development is a cause Sloan is particularly passionate about and one crucial to his role.
"We've always been committed to developing junior talent and, as someone who's benefited from that process, I enjoy doing that for others. This year, we're planning to take about 275 graduates into our programme across multiple locations. We put them through a seven-week academy to start off and then we get them involved in projects – into real meaningful work, as well. It's a long-term commitment," he says.
Just because someone has graduated from university or acquired an entry level position in the organisation, doesn't mean that's the end of their learning, according to Sloan.
"We would see that as the start of learning with Kainos and how you develop into that lifelong learning mentality and keep pushing and stretching yourself, as long as you've got the capacity and the willingness to do that."
With four daughters in his busy household, Sloan is always grateful for a round of golf when time allows, but he is also very active within the community – particularly around education.
"I'm involved with one of the local universities where I'm on their council. I also, through my daughters' schools, host mock interviews with students to help their career development. It's great to give a little back to society."
AI and data hold key to an exciting future
Kainos has committed significant investment into cloud technologies around data and AI, and Sloan says that the goal is always to get more value out of the assets their customers have.
"It's interesting to understand how we apply AI as well. We've undertaken a report entitled: 'The future of trust in artificial intelligence', alongside Tortoise Media, to throw out some of our observations around the challenges and the direction of travel with ethical AI.
"We started thinking about what it means for us. We're actually in the process of hiring a Data Ethicist in a new role that's unprecedented for Kainos. It's an area that will have growing significance in the coming years," he adds.
Read the full story HERE.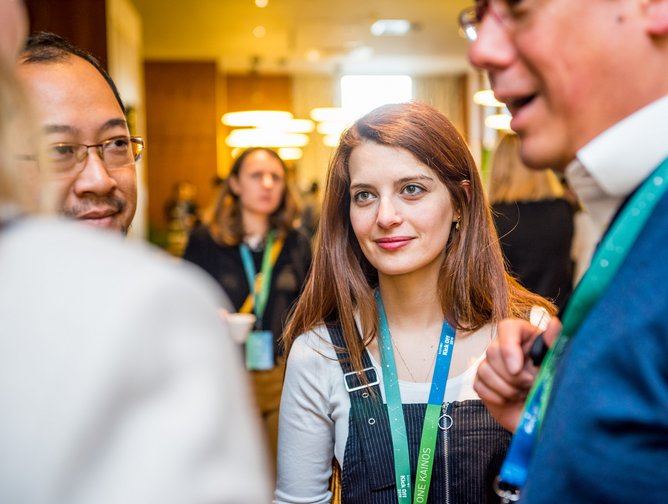 Kainos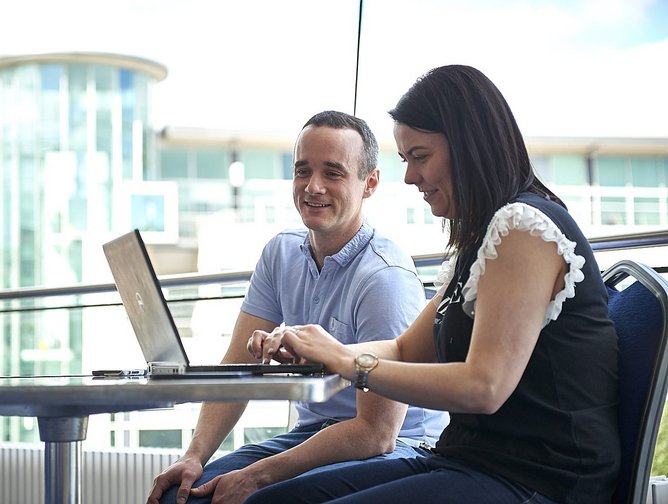 Kainos