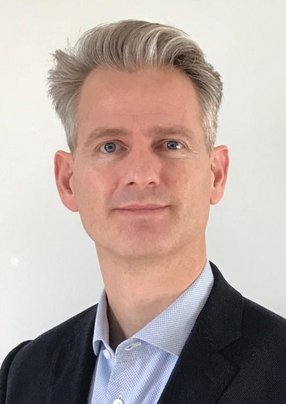 Sander Voorn
S2C Digital & Process Transformation Design Manager, Shell

Through Digitalisation, Automation and AI systems in procurement, Shell is receiving global recognition for its productivity and growing ethical standards
Leading a transformation to digitise and automate Shell's S2C (Source-to-Contract) and E2E (End-to-End) processes, Sander Voorn, the S2C Digital and Process Transformation Design Manager at Shell, discusses how the use of certain digital systems and tools have had a huge and measurable impact on their output.
"My current role is really focused on looking at how we can digitalise," he says, "and with that, largely automate these processes."
Voorn has been in procurement for the last 20 years, starting in an internal supply chain management consulting practice and, within that role, helping to manage one of the company's strategic supplier relationships –their telecoms technology partner. From there, he helped centralise all of their procurement activities and moved into a role to digitalise all aspects of their contingent workforce spend and activities.
How digital tools fuel Shell's procurement process
Now at Shell, Voorn describes the interplay of procurement structures and systems that brought this transformation about: "Each business has a procurement function, but they fall under one Executive Vice President, and my organisation supports all of these different businesses from a central perspective. We have a few key tools to carry out this function. We have our Category Management and Contracting Process framework, which lays out the requirements that everybody needs to meet, which we captured in the system, SAP ARIBA, which has embedded DocuSign. We also have Salesforce to complement this process, and a few others which together operate to manage the entire end-to-end (E2E) process."
With the rise of digital systems in business and their inevitable effect on global procurement processes, the effects are considerable.
Voorn says: "The biggest changes I have seen in contracting and procurement have been around centralisation, and a growing awareness of the importance and value of data, and the need to structure and standardise that data in order to extract value from it.
"The risk-management aspect of procurement has fluctuated a little, but in the last couple of years I've seen a growing awareness of its importance from a cost perspective, but also from a differentiator perspective. The ability to identify viable organisations, that is who from a risk and ESG perspective we want to and not want to do business with, is becoming increasingly important and I think this trend will continue to grow."
Growing digitalisation has unmistakable global consequences, according to Voorn: "We are now able to connect various processes in such a way, that we are starting to get synergies and integrations across the End-To-End (E2E) process that would not have been possible in the past."
One of the main systems in Shell's entire S2C process is SAP ARIBA, where they now manage all of their spend. Describing the process, he says: "From my perspective, it begins with category management. We have categories like contingent workforce, rotating equipment or consulting, for example. These categories are managed by the Category Managers (CMs), who help collect market intelligence and are responsible for providing global steer to a group of buyers.
"The CMs set up these category strategies which detail how we want to go to market. They typically create global framework agreements, which are then made available through Ariba. The next step begins when our buyers are looking to identify demand for a specific contract. They come up with a sourcing strategy, tie this into the global category strategies and leverage the information from them.
This is where SAP ARIBA's Artificial Intelligence starts to play a greater role, and part of my job is overseeing the process."
The impact of these systems at Shell is palpable. Productivity has been increased and the company is able to react to geopolitical shifts through automation and raising ethical standards while increasing productivity.
Sander Voorn predicts that these trends will continue to grow, serving as a perfect example of the essential nature of digitisation and automation in contributing to the success of any company aiming to thrive in an ever-expanding digital landscape.
Read the full story HERE.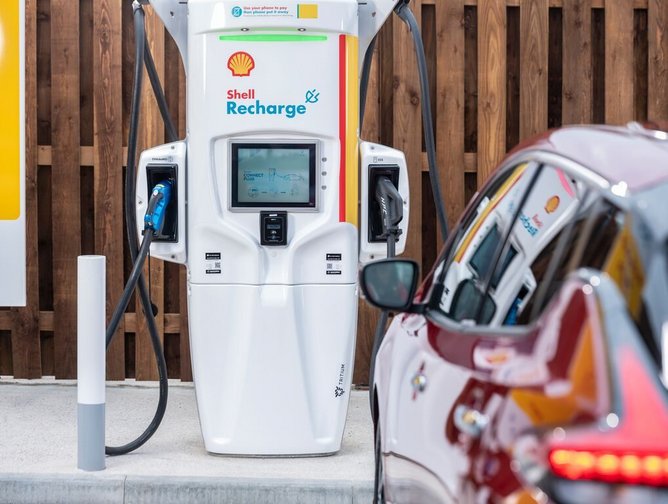 Shell Recharge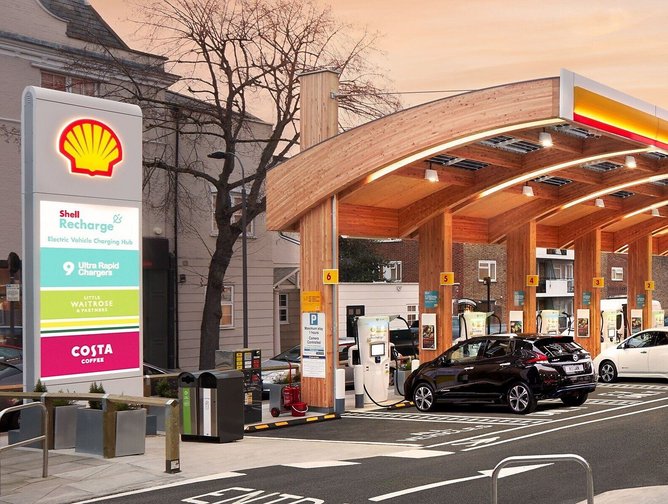 Shell charging hub