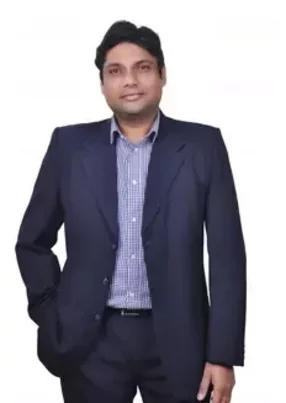 Vice President of EXL Digital, Saurabh Mittal, spoke to Technology Magazine about his career in business transformation and his work with EXL
As a business evolution partner for its clients, EXL makes sense of data to drive its client's business forward. With expertise in business transformation, data science and change management, EXL is well-positioned to boost businesses in this new age of digitalisation.
To support EXL as it looks to utilise technology, data and artificial intelligence (AI), Saurabh Mittal works as a digital transformation leader for data-led businesses. Discussing his role, Mittal said: "I am responsible for scaling AI-led solutions and digital technologies to transform delivery models for data-driven enterprises." 
"As a digital transformation leader, my focus is to bring speed to value as a key differentiator for data-led businesses through the integrated design of domain, data and technology with human ingenuity," he continued. 
Having held numerous business transformation roles, Mittal has seen first-hand the evolving technology landscape and he described his career journey as "constantly evolving, enriching and rewarding."
With his extensive experience in business transformation, Mittal explained he was exposed to "unique and challenging opportunities to learn and grow in different roles."
"I transitioned from operations to driving traditional process excellence to now leading tech and data-led digital transformation programs," he added.
Passionate about his work, Mittal explained the dynamic nature of his role, explaining why he has chosen a career in business transformation: "The most exciting part of business transformation is that there is no 'one size fits all' and one 'right' approach to doing it." 
He continued: "Designing fit-for-purpose solutions and making it work every day while dealing with constantly evolving technology, individual preferences, business priorities, streams of new data sets, limited budgets and multi-party ecosystems is no small challenge, and that's what makes my role dynamic, complex and intriguing – basically, there is no dull moment, ever."
As with all professionals, especially those in the ever-changing technology industry, Mittal has had to navigate new concepts and obstacles with the introduction of new technologies. Outlining two key ways in which he overcame these challenges throughout his career, Mittal said: "1) identifying when to take help and not shying away from asking for it and 2) continuously learn, unlearn and relearn from not just my own experiences, but from others experiences as well."
The cornerstone of Mittal's career success is learning. Using it as a tool to overcome challenges, he is always looking for ways to improve his skill set. He explained: "Learning, for me, is a continuous cycle and every day there is an opportunity to learn something new. On one end, I'm constantly augmenting my understanding of the rapidly evolving AI and technology landscape and on the other, keeping a close watch on how human behaviour and preferences are evolving to design the right fit digital strategy and solve real-world problems for businesses and generate valued outcomes."
Looking to the future, Mittal is dedicated to driving change in businesses and accelerating the push towards the adoption of new and innovative technologies. As an ambitious technologist, Mittal strives to do more in the business transformation field. He said: "I see myself as one of the leading catalysts in driving and scaling integrated tech-human design in the era of Industrial revolution 5.0 and beyond, solving complex business problems; where the co-existence of two distinct yet powerful entities (Human and Technology) can drive significant value for businesses, the environment and overall ecosystem."
Read the full story HERE.