Mark Yunger
Head of Information Technology at Servier Pharmaceuticals

Servier Pharmaceuticals on digital transformation, healthcare heroes, patients supporting patients and the essential ingredient to a good partnership
Mark Yunger is the Head of IT at Servier Pharmaceuticals. His role encompasses all aspects of technology for the company, including application portfolios for various functions, infrastructure, data and analytics, as well as cybersecurity and digital therapeutics.
"I started off in technology doing statistical programming in graduate school for my master's programme research and then later on for my PhD. From academia, I went into the software industry in the high-tech space and worked in software development and internationalisation." It was during the dot.com meltdown in the early 2000s when Yunger found his way from high-tech into biotech.
"By way of IT managed services at Millennium Pharmaceuticals, I eventually moved and have been in the biotech space ever since - I really love it!" For Yunger there are two key components that have kept him in the life sciences. "When waking up in the morning, knowing that you are, even in a small way, making a contribution to curing cancer and saving lives through life-saving products, that's a very motivating reason to get out of bed in the morning and it's a very fulfilling endeavour."
When Yunger was in the high-tech services industry, he had the opportunity to travel around to a variety of different companies and industries, from financial services to leisure and hospitality, to manufacturing. "Through that journey, I came across a number of biotech businesses and was struck by the differences in corporate culture across industries. I felt most at home in biotech." Yunger found the vibe, interactions and culture to be something he was well aligned to.
Yet post-COVID-19, he learned a lot more about the healthcare sector, from an individual perspective, as well as from within the healthcare industry, and within the Servier Pharmaceutical company. "Moderna, J&J and Pfizer played key roles from a COVID-19 vaccine perspective, but the frontline workers, particularly frontline healthcare workers, were just as important. They are the unsung heroes that deserve a lot of credit and a lot of support and our gratitude for everything that they have gone through," said Yunger. Yunger sees that technology has played a supporting role in that, particularly with telemedicine and being able to allow patients to get access to care in ways that pre-COVID-19, the healthcare industry was less amenable to. "I think that was a silver lining from an industry perspective, out of an otherwise very difficult time."
From a company perspective for Servier Pharmaceuticals, it was an accelerator for their digital transformation strategy. Although the company was making progress in a methodical way, the pandemic forced the healthcare industry to accelerate that roadmap and accomplish what Yunger thinks they probably would have done in a couple of years.
"We had to get it done in a couple of months, because the organisation had to continue being productive and having people sit at home, not being able to do their jobs was not an option," said Yunger. "It was an all hands-on deck moment, not just for Servier Pharmaceuticals, but really for all companies. I was very grateful and impressed with my colleagues and my team being able to cross that gap together in a very short period of time."
Read the full story HERE.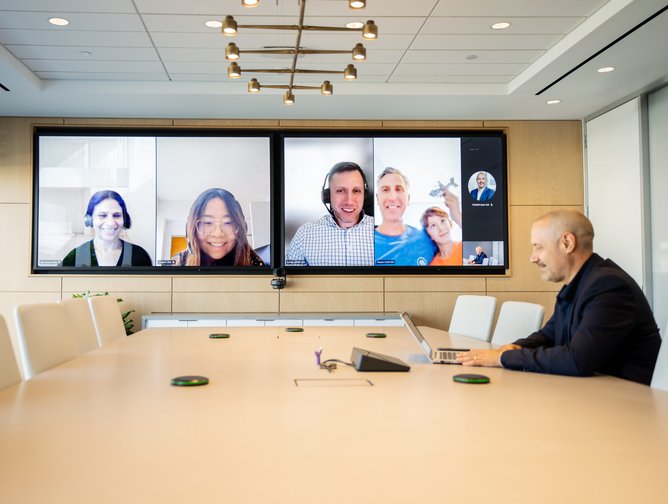 Conference Call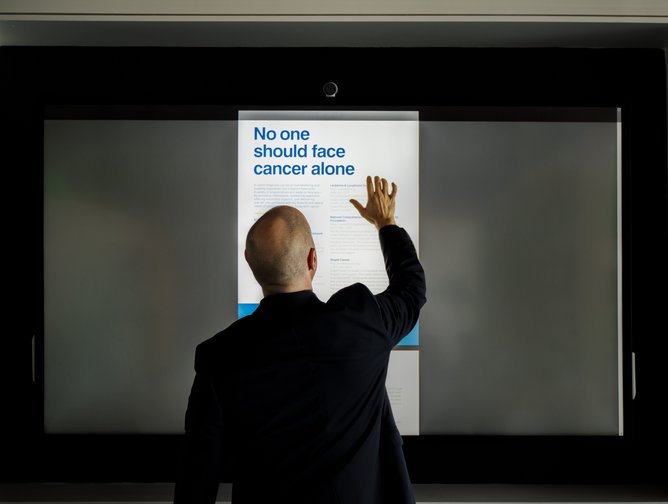 Interactive Reception Monitor