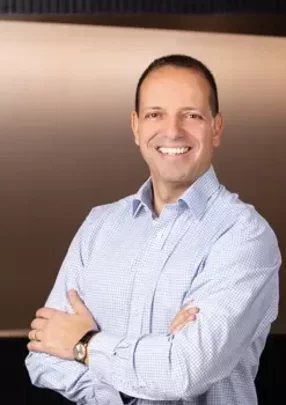 Tom Janoshalmi
Senior Vice President in Customer Success
We talk with Dr Tom Janoshalmi, Senior Vice President in Customer Success at SAP, about a Fifth Industrial Revolution that will have humans at its heart.
With organisations across the world being held more accountable for the labour practices and environmental consequences of the goods and services they procure both by customers and governments, a key question businesses should ask is how ethical is your supply chain, says Tom Janoshalmi.
"I'm a passionate believer of how every supply chain needs to be designed to be resilient and to be transparently sustainable," says Janoshalmi. He feels that in today's world, there is a "clear need to have a consolidated, single view of who organisations serve, their business partners, whether that's customers and suppliers."
SAP is a German multinational software corporation based in Walldorf, Baden-Württemberg. It develops enterprise software to manage business operations and customer relations. As Senior Vice President in Customer Success Janoshalmi's role is to look after the next generation cloud delivery programme for a wide range of clients.
"For a supply chain to be environmentally responsible and ethical the company needs to have full control of the end to end processes and not just on paper, but within a system to make sure that the process is compliant with these requirements," he says.
That is where SAP can help. "We help them realise that goal," he says.
Read the full story HERE.