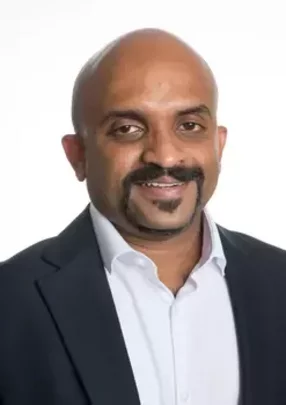 Anthony Kagoo
Head of Innovation, Communications, Media and Information Services
Tony Kagoo, Head of Innovation, Communication, Media & Information Services for TCS in the UK and Europe, discusses the challenges facing telcos
Tony Kagoo has accumulated 14 years' experience with TCS – most of his working life. But so far-reaching is this global tech giant that his career path shows a diversity of roles that many wouldn't gain by moving through a variety of employers. This reveals a mind that engages fully with every situation life presents. "It doesn't matter whether it's related to my job, or anything else: I need to have an answer to the questions in my mind! I don't rest till I get the answer. On my bookshelves you'd find geology, quantum computing, gene editing – a crazy mixture really." As an example, he confesses to a consuming interest in science fiction. "I don't see how you can be an innovator and not be a Sci-Fi buff." You begin to understand the qualities that make him invaluable to TCS.
Not many people can say they have never for a moment been bored at work. Tony can and does. "Innovation is like a black box. You have to give the process time – at the end, once you have tested what technologies you might use, what processes might work, the solution will come and only then you will understand its value to the customers and how the market will perceive it. That process is unfailingly fascinating."
It is always fascinating how different facets of technology and business shape our perception and explore the horizons of our unmet and unarticulated needs, he says. "I have always been fascinated with the industry evolution and keen to be part of the next phase as we move into the future. I have always wanted to be in the forefront of technological advancements and see them work and create impact in our society. I'm passionate about innovation through digital and disruptive technologies, the impact it has on society and ever-changing business and operating models across industries." 
Like many Indian corporations Tata gives its employees plenty of scope for engaging with the needs of society. Tony has taken full advantage over the years of TCS' volunteering programme, giving hours of time to different social causes – clasess for underprivileged children, environmental and training initiatives in India, and intends to continue this from his current London base when time and pandemic restrictions allow. After the customer conversations and leveraging partner ecosystems from start-ups to academia, he loves being in an organisation that 'invents for impact,' and seeing the real-world applications of the products and solutions his organisation creates. "Every day I learn something new, which I did not know yesterday." 
TCS' business model depends on collaboration and Tony describes his leadership style as collaborative above all. How many leaders can say with assurance that they have never lost their temper at work? "I just don't believe in losing one's temperament: you need to be level-headed to make decisions, and I believe in building relationships. If you build collaborative relationships, then nothing can break the team spirit." Of course, he has met confrontation through his career, and puts his ability to meet it with equanimity down to excellent training and mentoring in his early days. "If someone's opinion does not align with mine, I take a lot of effort to sit down with them and understand their point of view and see the value in it before putting forward my own point of view. More often than not we come to a place of common understanding – but it may take time and patience to reach that point!. Communication and articulation skills are very important leadership skills to have" 
Clearly a consummate diplomatist, it's no wonder that one of the books that influenced his leadership most was Backstage Leadership by Charles Galunic. Others include Collective Genius by Linda A. Hill, Greg Brandeau, Emily Truelove, and Kent Lineback, The Innovator's Dilemma by Prof Clayton Christensen and The Driver in the Driverless Car by Vivek Wadhwa and Alex Salkever. His insatiable curiosity attracts him to outstanding leaders from N Chandra, Steve Jobs and Jeff Bezos to C K Prahalad, the pioneering industrialist J R D Tata, and his former chairman Ratan Tata.
But through all this Tony keeps his feet on the ground and loves to spend time with friends and family. "I enjoy long walks and hiking. Nature has her own magic for taking the stress from a chaotic world."
Read the full story HERE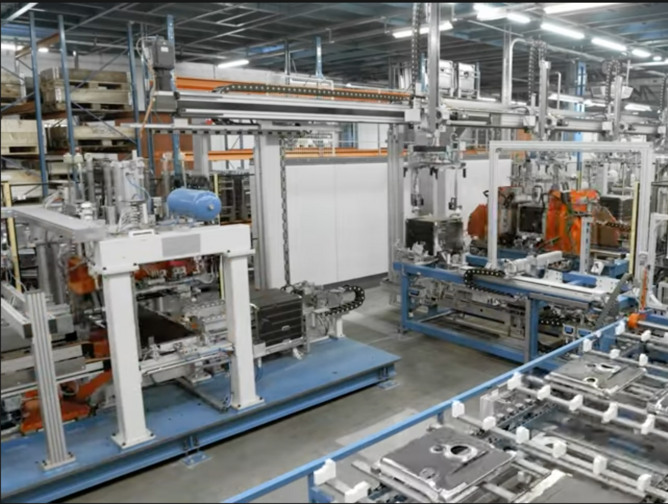 We've built some unique features into our insurance program specifically because we've listened to courier partners in every country