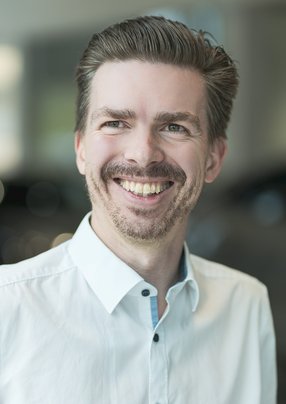 Thomas Zuchtriegel
Head of AVP, CTO-Member & Advisor at ABI

Thomas Zuchtriegel, Head of AVP, CTO-Member and Advisor at ABI discusses his role, his humble leadership style and passion for technology
Launched by Audi AG in 2013, Audi Business Innovation (ABI) is a wholly-owned subsidiary looking to rethink the automotive core business with digital innovation and technological development.
With the overall goal to strengthen the sales and distribution processes of AUDI AG through the provision of relevant digital solutions and reliable IT platforms, ABI implements digital services along the whole value chain with a focus on the efficiency of marketing and sales processes.
At the forefront of this innovation is Thomas Zuchtriegel, Head of AVP, CTO-Member and Advisor at ABI. Leading a team of 50 people, Zuchtriegel develops state of the art configurators with 3D data to enable real-time rendering for content experiences for brands like Audi, Lamborghini and Volkswagen for markets all around the world.
Passionate about the technological world, Zuchtriegel shares what drew him to work for ABI in the first place: "I'd love to make the world better, and I think technology can help us solve problems that people have previously thought impossible to solve. New tech is always emerging, so there's always something fresh. I love the challenge of figuring out: What could it help? Where could the user benefit?"
"With Audi Business Innovation, what fascinates me most is the high density of experts or people who are on the best path to becoming one of the industry-leading experts. A couple of years ago, we went from a hierarchy to a self-organised people and culture organisation and system. Everybody's helping each other, with people focused on creating proposals that think big and start small," he adds.
As a leader in the field, Zuchtriegel is also dedicated to his team and their growth.
"It's great fun to provide the best working environments to the people; I want to create a safe and appreciative workspace, keeping politics away. I want people to focus on what they really love and what they are best at. And when you show commitment, when you are brave and you are authentic, when you are open and fair to anybody, if you don't play games, you can move ahead, with other leaders developing themselves almost automatically."
Reflecting on his time at ABI and his career as a whole, Zuchtriegel believes that the greatest lesson he learnt is that consistency always pays back: "If you work together with the same people over longer periods of time, you don't need to be the hero for just the next milestone. Business continuity, together with the right stakeholders and the right experts on our team, on the partner side, and on the enterprise side, pays back many times. And that's worth it."
"I like to solve challenges where everybody says you can't do this. I always want to show commitment, guide, lead and gather together the right people at defining the bits and pieces. I like to help people push themselves and learn, that's what really drives me forward," he adds.
Described as a humble leader by his peers, Zuchtriegel says that his focus is his team and the customers, concluding: "The results speak for themselves. If the team is happy, I'm happy. If the team is happy, the customers are happy. If the customers are happy, the client is happy."
Read the full story HERE.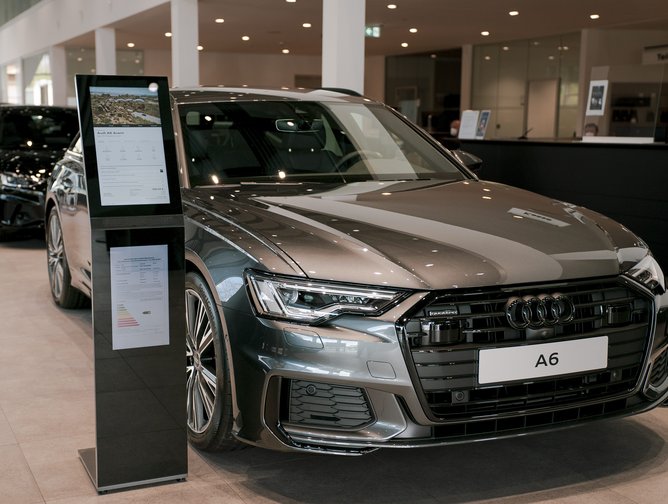 Audi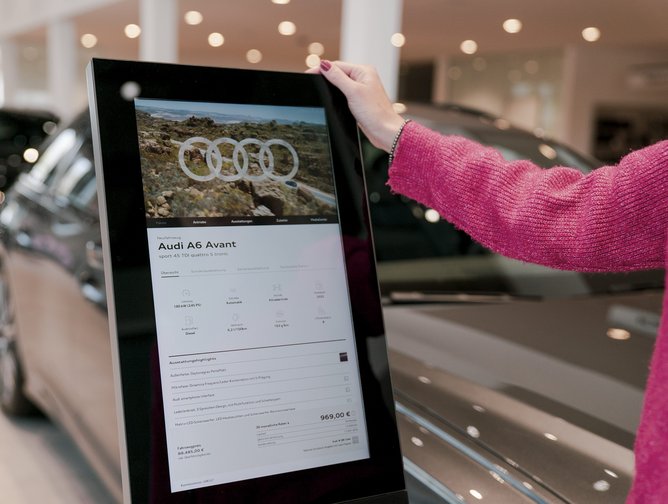 Audi innovation