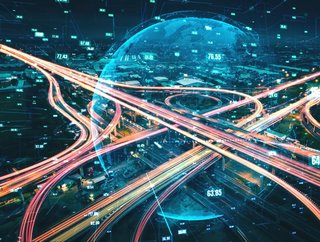 The Chief Platform Officer of Globality explains how their AI-driven platform headed by an AI advisor, creates value throughout the procurement process
As companies around the world seek new ways to drive growth and value coming out of the pandemic, Globality has a solution: an AI-powered B2B services platform and marketplace that enables companies to yield an average of 20% cost savings, 50% efficiency gains and 100% collaboration from anywhere. 
As Chief Platform Officer of Globality, Diego Barilla tells Technology Magazine about his key role at the forefront of their global digital procurement solutions.
Tell us about your current role and responsibilities 
In my current role as Chief Platform Officer of Globality, I'm responsible for ensuring that our customers and suppliers around the world have access to the state-of-the-art content on and capabilities of our platform. I work closely with our product team to develop new strategies to improve our offerings and ensure every customer has their procurement needs fulfilled by our technology. 
I have an active role in influencing Globality's customer relations activities to ensure that customer and supplier engagement is at their optimal levels, and we maximise customer acquisition, retention, and profitability to facilitate our expansion into new markets. 
This has been particularly exciting in markets such as the United Kingdom and Ireland, where we have seen our customers benefit from our technology as they navigated lockdowns and sought to fulfil their digitalisation objectives. 
What were some career highlights before your current role?
I landed in procurement almost by chance when I joined the joint venture between General Motors and Fiat over 20 years ago. A few years later, I was managing a multi-billion dollar budget as Global Commodity Manager for GM, which gave me a unique opportunity to truly learn how ultra complex global procurement organisations work and understand their challenges and enormous potential. In 2007, I joined McKinsey's Purchasing and Supply Management Practice, becoming their practice leader in the United Kingdom and Ireland in 2014. In this role, I had the opportunity to shape the procurement strategies of several multinational corporations and governments. 
How do you see your role evolving over time? 
My role has evolved considerably since I first joined Globality in 2018. Initially, I sought to support businesses that were looking for assistance in buying highly complex services and to strengthen the collaboration with their service providers. However, as our customer base has grown, the need for enhanced guidance and collaboration has expanded, and my role has developed in conjunction with our customers' shifting priorities. 
My team has expanded our offering to cover all types of spend within traditional "indirect" categories, and our platform can now make procurement a truly transformational player that brings operational efficiency to companies and gives procurement professionals, as my customers, a seat at the table. Both internal and external stakeholders have embraced the value of investing in AI-powered technology to fulfil their procurement needs and are recognising its benefits. 
One of the things I have learned in the past four years is that machine learning becomes exponentially more powerful as it accesses more data, so I expect my role will evolve as an increasing number of global enterprise companies use our platform on a daily basis.
What initially drew you to work for the business? 
I was attracted by the potential of Globality's technology to address problems I could not solve for my clients when I was at McKinsey. Business contracts, particularly in the "indirect" space, continue to be awarded based on personal connections and biases rather than through fair, transparent, and competitive processes. This is primarily because it's particularly hard to make fact-based decisions in areas such as marketing or IT for which requirements are often approximately defined.
Globality's AI-powered technology guides users to define their requirements accurately and efficiency, which, in turn, allows the platform to recommend suppliers based on several relevant factors, such as the quality of their past work or their demonstrable expertise about a given subject. When a list of potential suppliers is presented, it can also include considerations such as the ESG credentials of each supplier. Businesses can, therefore, choose to work with companies that make a positive difference.
With Globality's technology, there is greater room for contracts to be awarded fairly, transparently, and objectively, ensuring both sides of a transaction will work well together and have their needs met. I'm confident that this transformation will initiate long-term change, and more companies will use unbiased AI to make their sourcing decisions, relying less on personal relationships.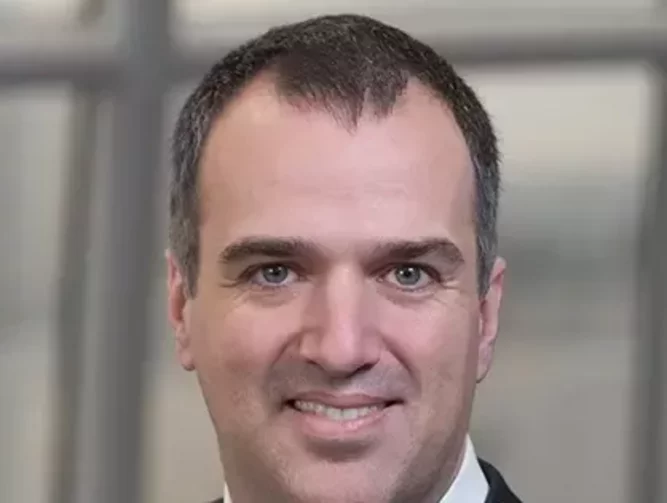 Can you highlight a couple of achievements you're most proud of since you joined? 
In the United Kingdom and Ireland, one of my biggest achievements since joining Globality is partnering with Cyril Pourrat and the team at BT Sourced. We were honoured to be part of the launch of BT Sourced in early 2021, which has allowed BT to use our AI advisor, Glo™, to quickly and easily source the best suppliers for professional services, marketing, IT, HR, facilities and construction, and other complex categories. The procurement experts at BT Sourced can focus on partnering with their business stakeholders across BT and driving their categories strategies, while Glo does the heavy lifting and collects sourcing needs from the business and channels it to the most appropriate suppliers. 
What trends are you seeing in the industry right now that are having the most impact?
Enterprises are increasingly recognising the need to make their business processes more agile and resilient by using innovative technology and platforms. The lockdowns accelerated digitalisation around the world, and more companies have adopted technology to navigate the new normal of remote work and business operations. Therefore, we are seeing more businesses express interest in the benefits of using AI and considering how it can be applied to business functions such as procurement. 
As we wait to see how 2022 plays out, the growing interest in using AI to streamline business processes will continue. It's certain that organisations will continue to look toward technology to navigate the uncertainty and unexpected challenges that COVID-19 restrictions may cause. 
What motivates and drives you each day in your role, and do you have any mentors? 
I'm fascinated and excited by how technology is augmenting the capabilities of business professionals. Every day, my team at Globality distils the expertise and information coming from millions of data points into a solution that our Product and Engineering teams make available to all our customers; seeing that come to life provides me tremendous motivation.
When I came to Globality, I knew a lot about procurement and had a deep business understanding, which was thanks to the many mentors I had during the earlier steps of my career. At Globality, I've found two new mentors in our co-founders, Joel Hyatt and Lior Delgo; their strong partnership and near-perfect complementarity has taught me a lot about entrepreneurship and how innovative technology can transform the way global companies do business.