5G: a bumpy road for the communications technology in 2020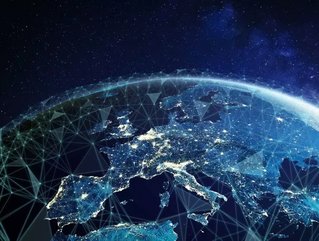 We explore the ramifications of Huawei being banned from many national 5G networks and the companies stepping up to take its place...
As 2020 was beginning, 5G was undoubtedly one of the hottest tech trends for the year ahead - at least it was, before the advent of COVID-19 and the associated disruption it has caused.
In November 2019, we were at , one of the largest technology conferences, where we heard the chairman of Chinese technology firm Huawei, Guo Ping, discuss the technology. Guo's talk focused on Huawei's idea of 5G+X. "This 'X' can be AI, Big Data, VR or AR, among other technologies," he said. "I believe that in the future, 5G+X will create countless opportunities for entrepreneurs," he went on to say, comparing the potential of the technology to the introduction of electricity. "The rollout of 5G commercial networks is occurring more [quickly] than expected. As of now, 40 carriers in over 20 countries are using 5G networks commercially."
A raft of existing use cases of 5G technology were given by Guo, including musicians being able to remain in time while playing together over the internet, owing to real-time, low-latency communication, as well as reducing the need to inspect pipelines in person, thanks to high definition video streaming from remote locations. "The applications and software built on top of [5G] is what generates value. [...] Huawei has been working with carriers to create a foundation so app and software developers can fully unleash their potential," he said.
It's fair to say that since then, Huawei's 5G pitch has become much more controversial. Spearheaded by about its allies using Chinese technology for critical infrastructure, a number of countries have decided to ban Huawei from 5G networking. The UK in January to allow Huawei technology into non "core" elements of its 5G network. In July, however, the UK reversed this decision, saying that all Huawei technology was to be removed by 2027 at the latest.
The issue is that Huawei is one of the few companies capable of delivering the advanced technology, and banning it has set efforts to bring 5G networks to market back .
In the space left by the banning of Huawei, Western companies are racing to fill the gap. Take Ericsson, , which in July delivered its first ever 5G base station manufactured in the US to telecommunications giant Verizon.
What's remarkable is that, despite many years of development, and astronomical levels of hype, 5G is still far from commonplace, restricted only to the most premium of handsets. At the time of writing, Apple is yet to release any phone with 5G capabilities, although is expected within the year.
The technology's promise remains huge, across every sector you care to mention. Telecommunications industry body GSMA produced on the subject, in collaboration with Ericsson and others, detailing the potential benefits to IoT provided by the next generation of communications technology: "Mobile IoT delivers connectivity on a massive scale today and will continue to do so in the 5G future enabling key IoT applications such as smart metering to help reduce energy consumption, smart logistics to enhance distribution efficiency and smart environmental monitoring to reduce city pollution."
It's not just business use cases in the spotlight, with consumers also in line to benefit from 5G. Frank Wilde, Vice President of software giant SAP's Global Center of Excellence, previously explained to us the consumer possibilities of 5G as part of his role in advising SAP's clients on the benefits of 5G transformation. "5G adoption is not just for the sake of new technology but represents a fundamental shift in thinking, moving from a hardware driven network into a software defined one," he said. "Look at how fast Tesla, Uber and Airbnb came to life. We're seeing an ever increasing speed of testing new business models."
Even as 5G is yet to properly emerge, companies and nations are already laying out the technologies that will power the sixth generation of wireless communications technologies. Samsung, for instance, released a , with Sunghyun Choi, the company's Head of the Advanced Communications Research Center, saying: "While 5G commercialization is still in its initial stage, it's never too early to start preparing for 6G because it typically takes around 10 years from the start of research to commercialization of a new generation of communications technology."
Samsung expects 6G to be commercialisable even as early as 2028, with potential features being a peak data rate of 1 terabit per second (50 times 5G) and air latency of less than 100 microseconds (a tenth of 5G latency). Despite the controversy that 5G is currently causing, then, telecommunications standards are marching on - to the benefit of us all.