80% of 300-mile UK automated vehicle test route to have 5G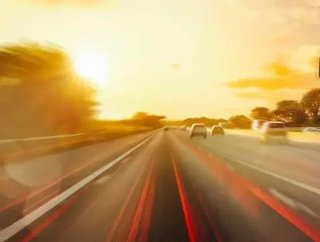 Largest real-world Connected and Automated Mobility (CAM) testbed in the UK announces technology partnership with Vodafone and Immense...
Driverless cars will have access to 5G on four-fifths of the UK's largest automated vehicle test route.
The Connected and Automated Mobility (CAM) testbed comprises 300 miles of West Midlands roads, encompassing city centre, urban, rural and highway driving, plus rail and airport access. Known as the Midlands Future Mobility route, it has been announced that Vodafone will roll out 5G coverage across 80% of the test area, allowing for reliable, fast, low-latency communication between vehicles and infrastructure.
Anne Sheehan, business director at Vodafone UK, said, "5G will help revolutionise transport on our roads. The ultra-reliability and high bandwidth of 5G will enable new progress for connected and autonomous vehicles, and we are delighted to bring our state-of-the-art 5G network to the Midlands Future Mobility project."
The technology allows testing of various technologies, ranging from low-speed 'shared space' vehicles, next-generation Advanced Driver Assistance Systems (ADAS) and autonomous vehicles.
In addition, the partnership includes Immense, which will play a pivotal role in regulation and permissions, making sure the network is sensibly managed and ultimately how CAM is deployed. It will focus on large-scale simulations for Midlands Future Mobility to monitor operational and strategic use cases.
Robin North, CEO of Immense, said, "Midlands Future Mobility will accelerate the transition to a world where we can enjoy safe, seamless journeys. At Immense, we're delighted to join a highly skilled group of consortium partners and play our part to make this vision a reality."
Midlands Future Mobility is funded by business partners and the UK Government as part of the wider Zenzic CAM Testbed UK initiative that facilitates and promotes the development of connected and self-driving cars. Midlands Future Mobility is backed by a consortium of organisations, including WMG at the University of Warwick, HORIBA MIRA, AVL, Transport for West Midlands, Costain, Amey, Wireless Infrastructure Group, Coventry University and Highways England.
John Fox, programme director of Midlands Future Mobility at WMG, said, "It's increasingly clear that 5G has a huge role to play in CAM, in addition to more established comms methods which we've already deployed in Midlands Future Mobility. Bringing 5G to a much larger area than first planned with a leading mobile operator in Vodafone, means Midlands Future Mobility will reach and remain at the forefront of 5G development in the UK for years to come.
"I'm also delighted to welcome Immense on board. Their advanced multi-actor simulation methods and capability perfectly complement the areas of simulation support for CAM creators that Midlands Future Mobility is already developing."
Daniel Ruiz, CEO of Zenzic, said: "Having industry leaders such as Vodafone join Midlands Future Mobility is a perfect example of the kind of collaboration that is needed for the UK to remain a world leader in the development of 5G for the CAM industry. Zenzic is continuing to encourage this kind of cutting edge collaboration to make Connected and Automated Mobility a reality on UK roads by 2030 and this is a great step in the right direction."
Guillermo Pedraja, head of networks, 5G and IoT Consulting at NTT DATA UK, said, "Slowly but surely, transport is moving towards a tech-driven future. The West Midlands Connected and Automated Mobility (CAM) testbed showcases how the public and private sector can collaborate successfully to plan the future of mobility in the UK. 
"Telco providers have an important role to play here, providing the infrastructure for connected and autonomous vehicles to thrive. 5G is a core part of this vision, providing the high speed, very low latency capability that facilitates the near real time exchange of data between vehicles and data centres, helping autonomous cars to operate in a safe manner on our roads.
"For the CAM testbed, effective use of data will be essential in realising its ambitions. Connected and autonomous transport generates vast volumes of data about vehicle movement throughout the transport system. When managed and analysed effectively, this data will allow the sector to understand how new kinds of vehicles will operate, building trust in wider society and finding a secure place for this technology in our daily lives."